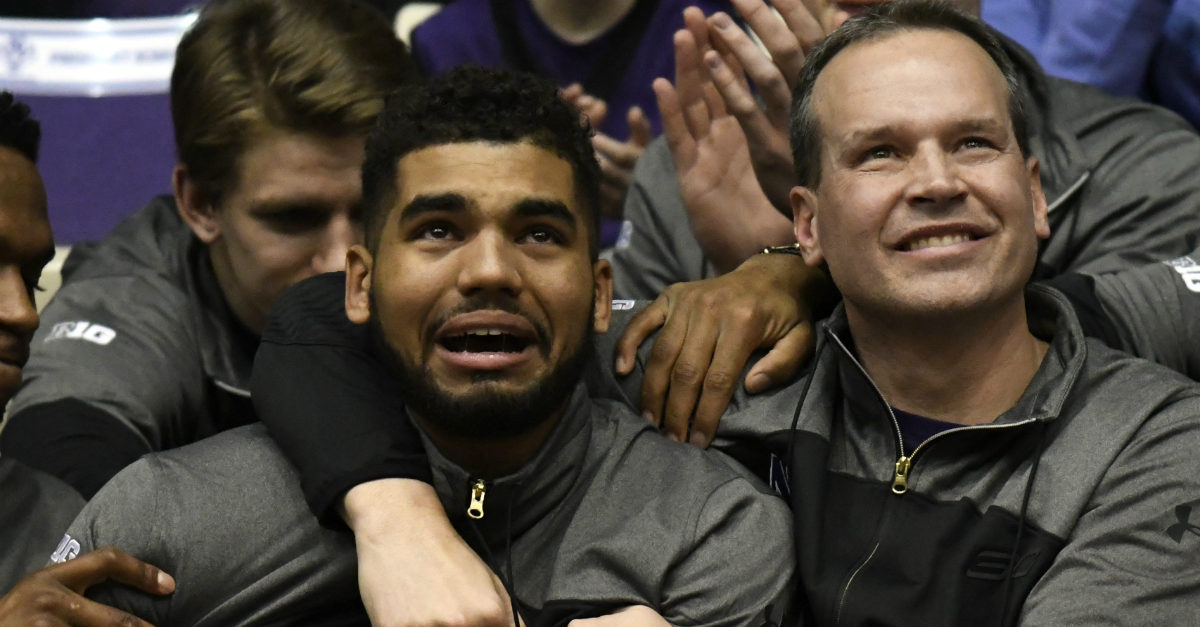 David Banks/Getty Images
EVANSTON, IL- MARCH 12: Head coach Chris Collins of the Northwestern Wildcats (R) and Sanjay Lumpkin #34 react after their team was selected to play Vanderbilt during a NCAA Division I Men's Basketball Tournament Selection Show watch party on March 12, 2017 at Welsh-Ryan Arena in Evanston, Illinois.This is the first time that Northwestern Men's Basketball team has been selected to play in the NCAA Tournament. (Photo by David Banks/Getty Images)
The NCAA Tournament Selection Show will not air on CBS this season. Instead, fans will be watching TBS to find out who made the Big Dance.
In a rather stunning announcement, the NCAA made it clear to the world that it will indeed be TBS — and not the traditionally used CBS — that will air the announcements about the field of 68. This happened on National Signing Day, with the NCAA's official website dropping the following broadcast bomb:
The 2018 NCAA March Madness Selection Show, featuring the exclusive live first-time announcement of the pairings for the 2018 NCAA Division I Men's Basketball Championship, will be televised on TBS – Sunday, March 11, at 6 p.m. ET. TBS will also televise this year's NCAA Final Four National Semifinals on Saturday, March 31, along with the National Championship on Monday, April 2.
As you can see, TBS is also snagging the biggest games of the entire NCAA Tournament.
If you're a college basketball fanatic, this isn't the greatest news in the world. Moving from CBS to TBS can be considered a bump down the (fictional) broadcast priority poll power rankings.
Furthermore, as other national sports remain seeing their national title games air on either ABC, CBS, NBC or FOX, it isn't great for college basketball to see its championship game shifted aside to a channel that hasn't traditionally hosted that level of game before.