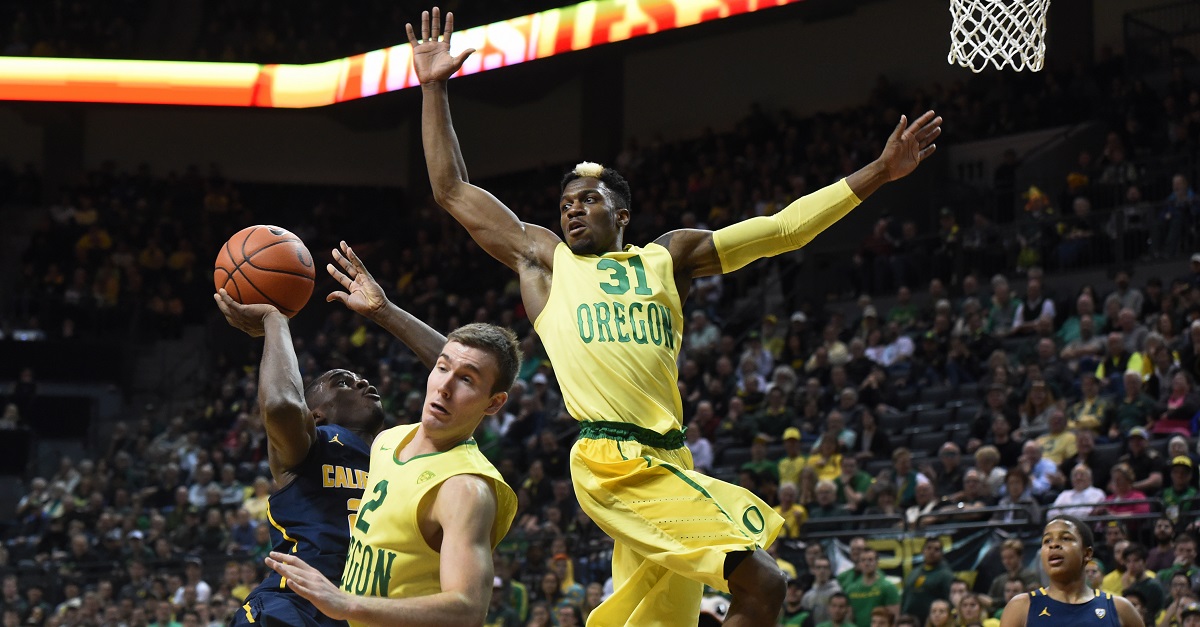 Steve Dykes/Getty Images
EUGENE, OR - JANUARY 19: Jabari Bird #23 of the California Golden Bears is fouled by Casey Benson #2 as Dylan Ennis #31 of the Oregon Ducks comes in to try and block the shot in the second half of the game at Matthew Knight Arena on January 19, 2017 in Eugene, Oregon. Oregon. Oregon won the game 86-63. (Photo by Steve Dykes/Getty Images)
Usually when a college team chooses its social media manager, it's someone they can trust. Oregon basketball might have to find someone else as someone either snuck in an incredibly NSFW message on the account or forgot they were signed in.
RELATED: Oregon star Dillon Brooks ejected for Grayson Allen-like move
Someone might have lost a job over that one. Either way, not a great look for Oregon, but the tweet was definitely deleted.