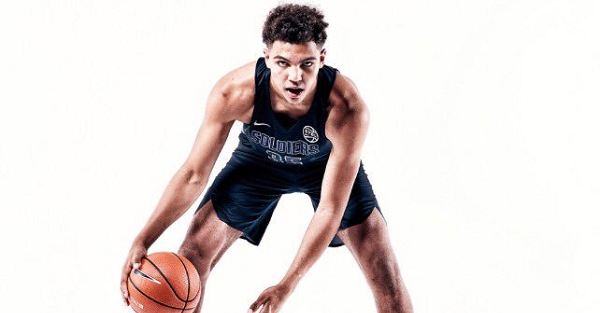 Twitter/@slim_reaper635
@ajc/Twitter
Five-star forward Taeshon Cherry had just released his top eight schools list back in May, but has already cut off two more schools from his list. He released the new list via his Twitter account:
RELATED: Five-star forward Taeshon Cherry drops western-heavy top eight list
He's got Gonzaga, San Diego State, Arizona, Texas A&M, USC and Oregon on there. He cut the UCLA Bruins and Florida State Seminoles from the list. While it would make sense for the San Diego native to cut FSU off from his list — it is all the way across the country — cutting off the Bruins is pretty big since they are so close and have been resurgent the past couple years.
The 6'8″, 220-pound forward is ranked as the No. 7 small forward in the class and the No. 24 overall recruit in the country by Scout. He plays for St. Augustine High School in California and holds offers from California, Harvard, Kansas and Washington.
Here are some highlights from him: