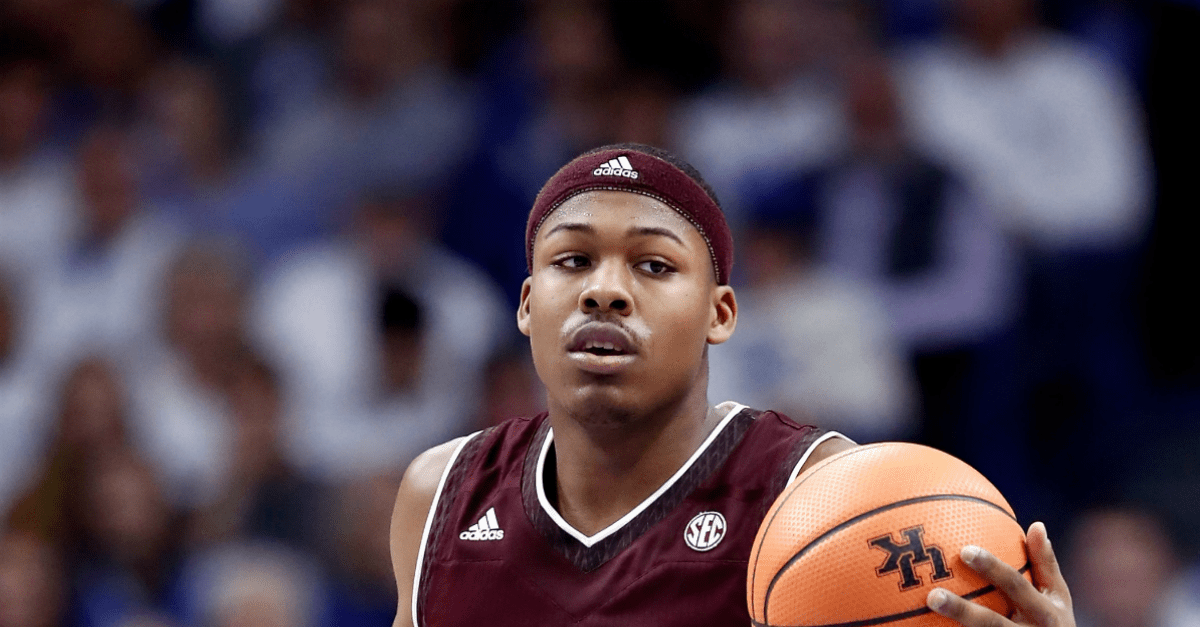 Andy Lyons/Getty Images
LEXINGTON, KY - JANUARY 09: JJ Caldwell #4 of the Texas A&M Aggies dribbles the ball against the Kentucky Wildcats during the game at Rupp Arena on January 9, 2018 in Lexington, Kentucky. (Photo by Andy Lyons/Getty Images)
J.J. Caldwell, a former four-star prospect coming out of high school, has been kicked off the Texas A&M Aggies basketball team.
Caldwell, a redshirt freshman, was ruled ineligible to compete last season and sat out the entire 2016-17 campaign. Obviously, that meant this season was his first he played.
Prior to the start of the 2017-18 season, however, Caldwell was suspended for a violation of school policy. It was for five games. At the time, he was allowed to practice with the team.
Oddly enough, before these fiascoes, Caldwell was expected to be Texas A&M's starting point guard this season. That never really happened, as he struggled to find time on the court. While he missed plenty of games, for various reasons, he only averaged 3.0 points in just 15.9 minutes per outing.
It will be interesting to see what happens with Jay Jay Chandler. A former four-star in the 2017 recruiting class, he was playing 11.4 minutes per game, but was starting to see his role diminish over the last few games, averaging only seven minutes over the last three contests.
No details for the suspension and dismal have been released. With it being worded as a school violation, as opposed to a basketball issue, there's a solid chance more information ends up being leaked.