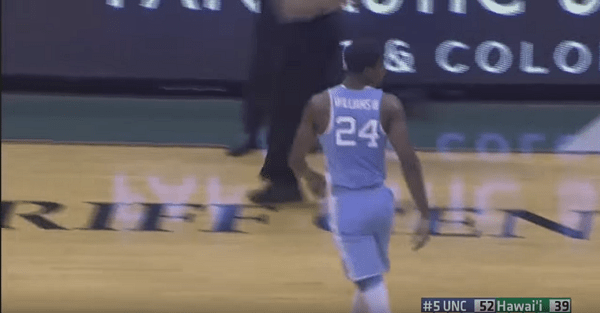 UNC Tar Heels Athletics/YouTube
North Carolina traveled all the way to Hawaii to play the Rainbow Warriors in a pre-conference slate game and played at one in the morning Eastern Standard Time, which would be a huge obstacle for just about anyone. However, the Tar Heels came out with an 83-68 win thanks to some solid shooting and doubling up on Hawaii's rebounding total.
RELATED: UNC's X-Factor sets new career-high in season opener against Tulane
Joel Berry struggled to score with only two points in the game, but was picked up by his teammates who more than made up for his lackluster day. Kennedy Meeks had 13 points and seven boards while Isaiah Hicks led the Tar Heels in scoring with 16 points and five rebounds of his own.
Tony Bradley, Justin Jackson and Nate Britt combined for 34 points and 19 boards — Bradley had 13 of them — to get UNC over the hump in this game. The Heels also shot about 38 percent from beyond the arc and 48 percent from the floor.