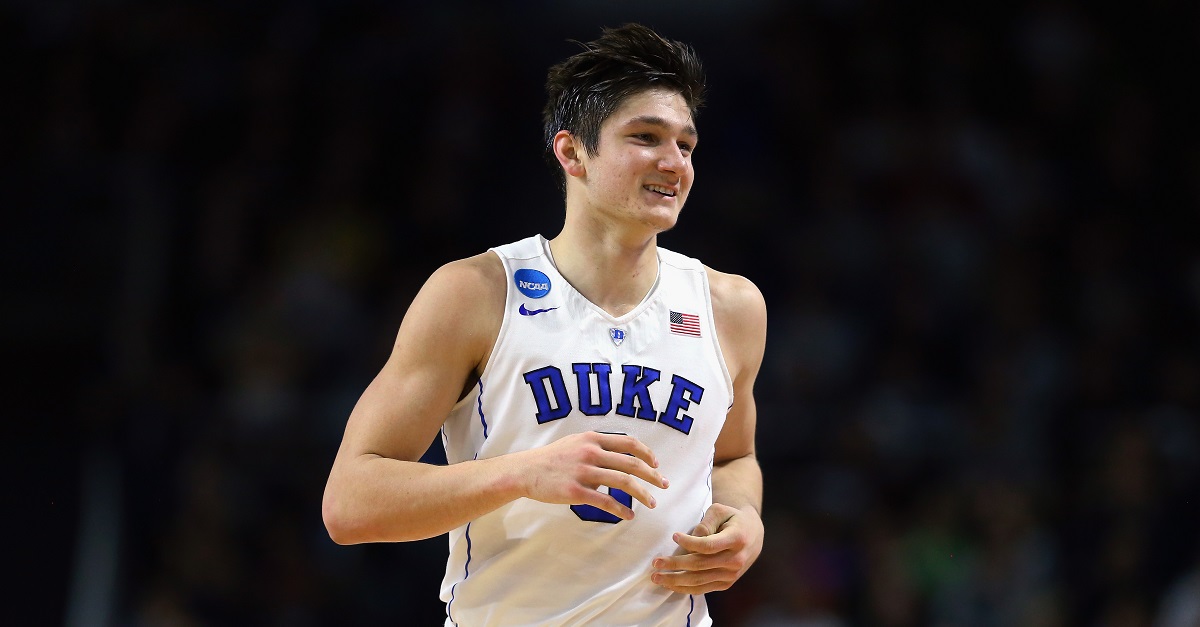 Jim Rogash/Getty Images
PROVIDENCE, RI - MARCH 19: Grayson Allen #3 of the Duke Blue Devils reacts in the first half against the Yale Bulldogs during the second round of the 2016 NCAA Men's Basketball Tournament at Dunkin' Donuts Center on March 19, 2016 in Providence, Rhode Island. (Photo by Jim Rogash/Getty Images)
It's long been discussed how much Duke guard Grayson Allen looks like Senator Ted Cruz and it's been made into plenty of memes. And it looks like the senator is picking up on the joke too as Deadspin reference an article from Politico about how Cruz is trying to repair relationships with Republican senators by organizing some basketball games.
RELATED: ESPN analyst has an absolutely ludicrous suggestion for Grayson Allen
This prompted Deadspin to pretty much call out Cruz and ask for people to send proof that he actually plays basketball. Well, he got in on the joke and it definitely got a good laugh out of me.
Deadspin didn't take too kindly to Cruz — or at least the person running his Twitter — trying to be funny and light. They decided to go next level in their anger and Cruz responded with a solid GIF:
Where's the love? I know people may not like him for his politics or other things he's done, but you have to admit when you see a good tweet out there. Well done, Ted Cruz or whoever is running his account.
[h/t The Comeback]