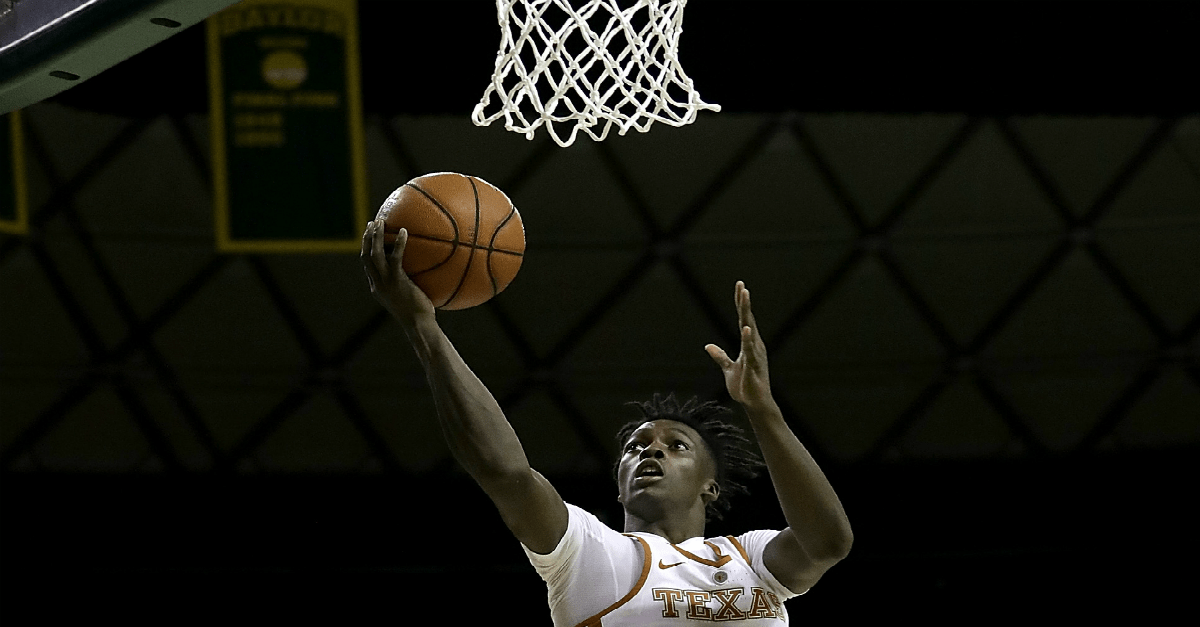 Ronald Martinez/Getty Images
WACO, TX - JANUARY 17: Andrew Jones #1 of the Texas Longhorns takes a shot against Manu Lecomte #20 of the Baylor Bears in the first half at Ferrell Center on January 17, 2017 in Waco, Texas. (Photo by Ronald Martinez/Getty Images)
Texas Longhorns guard Andrew Jones has been diagnosed with leukemia. On Wednesday, the university published a press release that made the announcement.
Jones, who came back to Texas after having a realistic show at going to the NBA, missed the team's Wednesday game against the TCU Horned Frogs. At that time, Longhorns coach Shaka Smart would not comment on the matter.
Part of the statement from the Jones family reads as follows:
"After undergoing a number of tests & evaluations over the past week, Andrew has been diagnosed with leukemia. He has begun treatments, and we hope everyone will keep him in your thoughts & prayers. This is obviously a difficult situation for our family, and we hope everyone will respect our privacy at this time."
Smart's portion of the statement:
"Speaking for our entire team & staff, we love Andrew & will do everything we can to support his family and help him get back to health. I want to thank everyone for being respectful of the privacy that the Jones family needs at this time."
Andrew Jones missed some action this season, but was averaging 13.5 points per game.
Ours thoughts and prayers go out to the entire Jones family as well as the extended family at Texas.