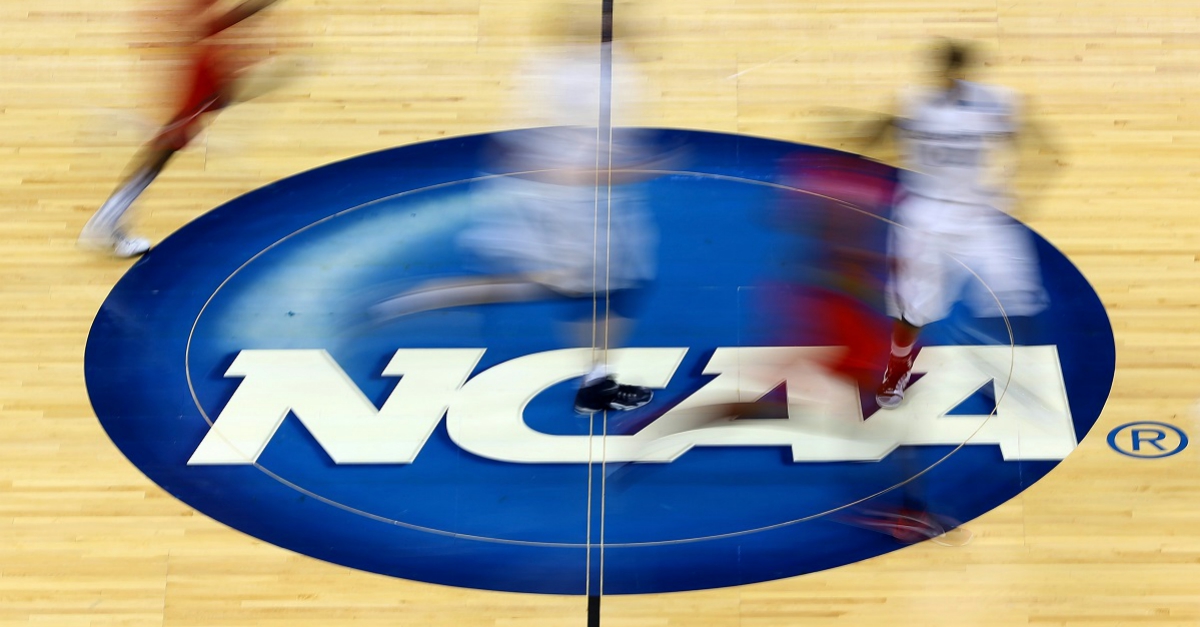 during the second round of the 2015 NCAA Men's Basketball Tournament at Jacksonville Veterans Memorial Arena on March 19, 2015 in Jacksonville, Florida.
According to USA Today, the NCAA posted an operating loss of $9 million in 2015, which included a nearly $76 million decrease in total revenue. It is the first loss that the NCAA has operated under in the past 11 years.
USA Today points to a severe loss in the NCAA's investments in 2015, particularly in the month of August. Poor stock performances that month led to a yearly loss of $21 million in investments alone. This is down from investment income of over $80 million the previous year.
This loss likely makes no difference on the NCAA as a whole, as the association still grossed nearly $1 billion in revenues in 2015. The NCAA also has several long-term contracts with media distributors, which the USA Today articles points to as a large part of the NCAA's revenue. The NCAA is also helped by the fact that those deals are not a fixed year-by-year deal; the NCAA's revenue from those deals increased by 3-percent every year.
No need to worry, folks.