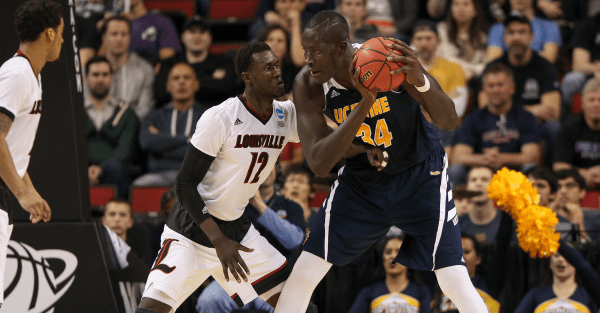 RELATED: Yay for awkward tipoffs!
Mamadou N'Diaye is one of the tallest basketball players in the country standing at 7'6″. Imagine what he looks like sitting. On a plane. In coach. In the middle seat. Well, you don't have to because there are photos!
The UC-Irvine Anteaters were traveling to the CBI postseason tournament and someone was cruel enough to put this giant in the middle seat. Even with the extra room from the exit row, he still was too big for the seat!
[h/t Mashable]