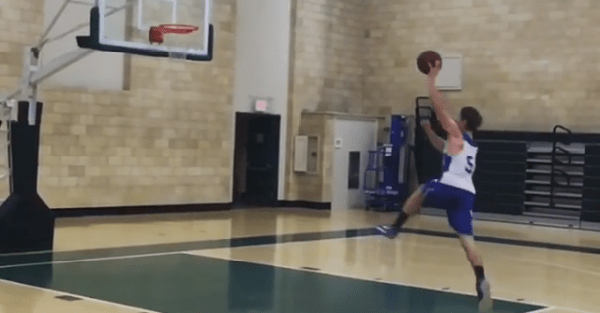 Pat Dickert is not a name you should probably know…until now. The Colby College product is only 6'2″ and throwing down some insane dunks. He's single-handedly putting the little Waterville, Maine school on the map with one crazy dunk.
RELATED: Is this MJ dunk the greatest of all-time?
He had the hops to take off from behind the free throw line and totally nail the dunk. It was something right out of the 1988 dunk contest that saw Michael Jordan do the same thing. Most people believe that he had his foot on the line when he took off though. Thanks to slo-mo replays and high definition videos, we can see that was not the case for Dickert.
Good for Dickert to show out for all the small guys out there and show us that you don't have to be a pro or even Division-I athlete to be a superb athlete.