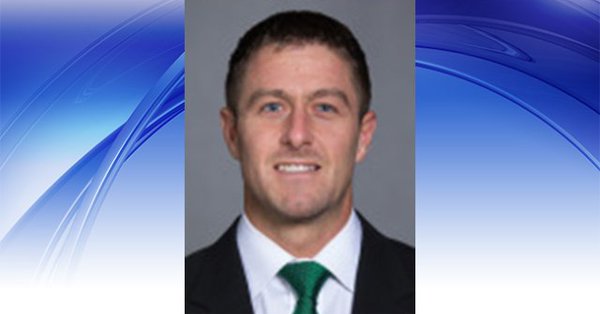 WLNS-TV Via Twitter
A mother and her young daughter were killed following a car accident in Summerfield (MI) Township, and reports say a Michigan State associate strength coach has been arrested in the case.
Todd Moyer was arrested on suspicion of reckless driving following the wreck that killed Gladys Johnson 35, and her 5-year-old daughter Za'Kira, according to WJBK-TV.
Police told the television station that Moyer was at fault, and they believe he was texting and driving when the accident happened.
The Monroe County Sheriff's office press release, from its Facebook page, said Moyer, 27, was "distracted" when he slammed into the rear of a 2010 Hyundai Elantra that contained the victims. The Hyundai plowed into another vehicle, and Moyer's Doge Ram truck also hit another car, the press release said.
Moyer has been with the MSU basketball team two years, and head coach Tom Izzo released a statement:
We are aware of the July 14 fatal accident in Monroe County involving Todd Moyer, associate strength and conditioning coach. Our thoughts and prayers go out to the victims' family during this difficult time. I can't imagine the pain they are feeling in losing two family members so tragically and so suddenly. As the Monroe County Sheriff's Office continues their investigation, we will be monitoring the situation.