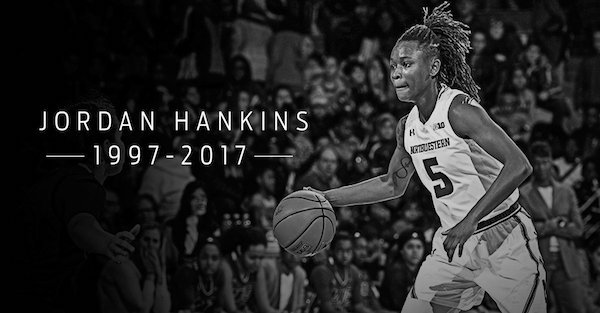 @HuskerCrew/Twitter
Nineteen-year-old Northwestern women's basketball player Jordan Hankins was reportedly found dead in her dorm room on Monday, per ESPN.
According to the report, her body was found Monday afternoon, and there is no indication of foul play. The official cause will be determined by the examiner's office.
"Northwestern women's basketball coach Joe McKeown called Jordan, a sophomore, a "remarkably dynamic young woman," adding her death is a "devastating loss for our basketball family."

"She brought an unwavering intensity and commitment to everything in her life. We will miss her enormously," McKeown said in a statement, per ESPN."
Our thoughts and prayers are with her and her family.