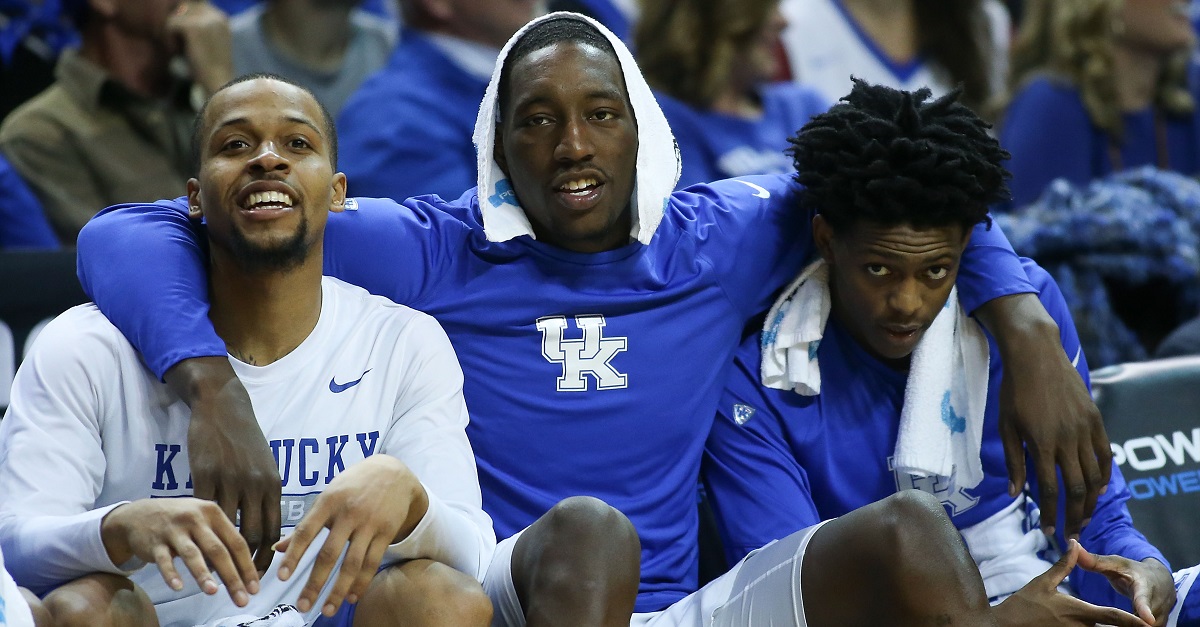 Michael Reaves/Getty Images
NEW YORK, NY - DECEMBER 11: (L-R) Isaiah Briscoe #13, Edrice Adebayo #3 and De'Aaron Fox #0 of the Kentucky Wildcats celebrate on the bench against the Hofstra Pride in the second half of the Brooklyn Hoops Winter Festival at Barclays Center on December 11, 2016 in the Brooklyn borough of New York City. (Photo by Michael Reaves/Getty Images)
Kentucky star freshmen Bam Adebayo and De'Aaron Fox were involved in a car accident on their way back to campus for a meeting. The accident occurred around 1 p.m. on Sunday and one person was sent to the hospital according to a UK spokesperson.
RELATED: Calipari would go with one surprising option over five-star guard due to Fox's injury
Police confirm that Adebayo and Fox were both passengers in the car. News station LEX18 is told that since neither player was driving, they called to get another ride so that they were not late to the meeting. It's also been confirmed that neither player suffered any serious injuries and were met by police at the Joe Craft basketball facility.
When more information becomes available we will update this story.
[h/t LEX18]