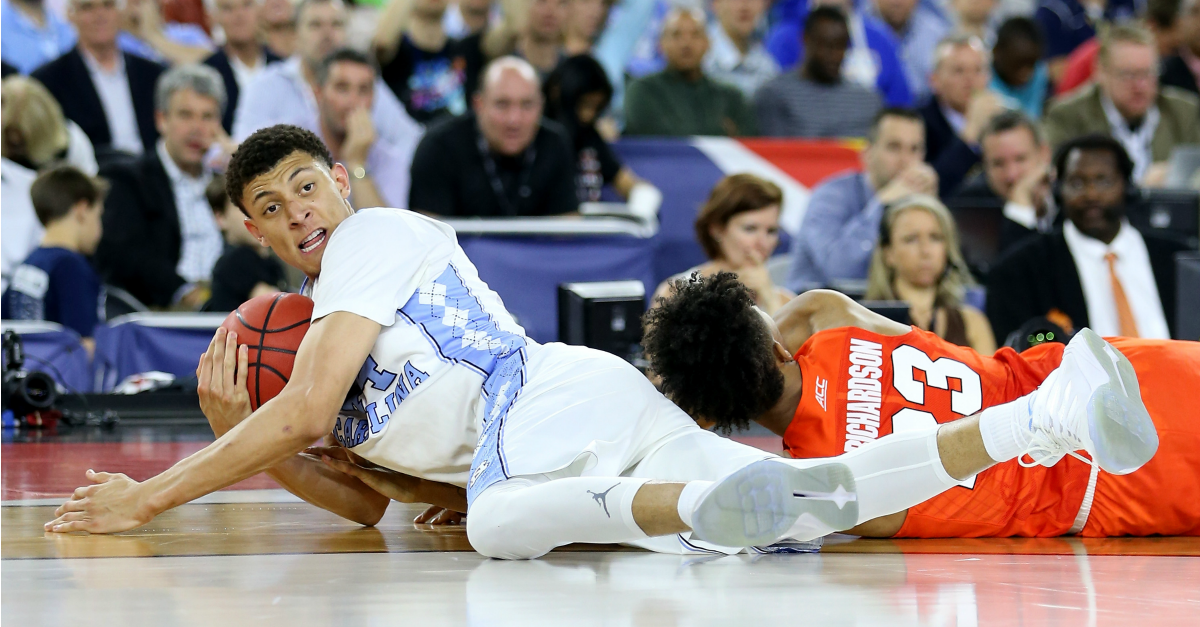 RELATED: Brice Johnson's All-American highlight reel is too real
_________________________________________________________________________________________________________________
North Carolina basketball forwards Kennedy Meeks and Justin Jackson are potentially going to join Brice Johnson and Marcus Paige in the NBA Draft in June. The two underclassmen are declaring for the draft, but will enter without hiring agents. That will allow them to come back to school as long as they withdraw from their names from the draft by May 25.
Coach Roy Williams was very encouraging despite the fact he might lose two of his most important players heading into next season.
"Justin and Kennedy have our complete support in taking this step. Any player who is thinking about playing in the NBA next season should gather as much information as they can about their possible draft position. We will continue to support and assist them over the next month to obtain the information that will help them decide whether they should remain in the draft or return to UNC next season."
Meeks is a 6'10" forward who averaged 9.2 points and 5.9 rebounds and missed seven games during the season because of a knee injury. He never quite played with the consistency fans and his coaches hoped for, but figured he would take advantage of the new rule that allows him to declare for the draft and come back if he doesn't like where he might end up.
Jackson is a 6'8″ rising junior who did a little bit of everything for the Tar Heels in 2015-16. He averaged 12.2 points, 2.8 assists, 3.9 rebounds and shot 46.6 percent from the field. Both should return, especially Jackson since he is bound to blossom into a super versatile player next season and look even better for the scouts that will undoubtedly be coming to his games.