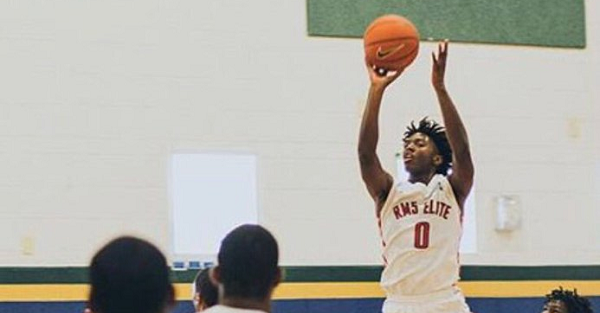 @TyreseMaxey/Twitter
@TyreseMaxey/Twitter
Five-star shooting guard Tyrese Maxey is taking an unofficial visit this weekend to Kentucky according to Rivals' Corey Evans. While Maxey does have quite some time until he has to make a commitment since he is in the class of 2019, he is clearly getting ahead on seeing some schools. In fact, he also saw Kentucky the weekend before when they played at Texas A&M.
Coach Calipari visited him before that game and now it appears the Texas native is returning the favor as he'll be in the house for Kentucky's game against Alabama. He does not have any other trips planned yet, but his dad does work for SMU so you have to think the Mustangs are in the mix for Maxey.
The 6-foot-4, shooting guard is the No. 12 overall recruit in the class according to Rivals and has offers from Arizona State, Florida State, California, LSU, Michigan State, Oregon and Texas among a slew of others.
Here are some of his highlights: