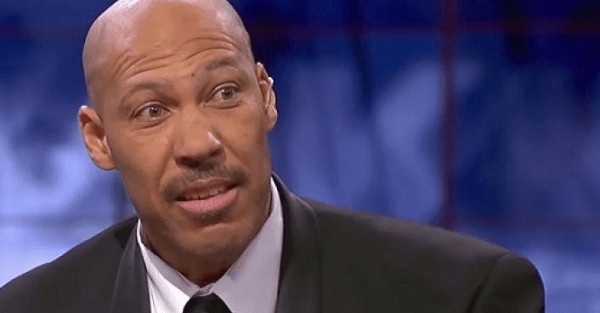 Twitter/@adahemmablog1
Former UCLA star Lonzo Ball is widely believed to be the consensus No. 2 pick in next month's NBA Draft. However, there are concerns about his father LaVar interfering and being a general nuisance in team operations. It would seem that those might be unfounded despite his outspoken and boisterous attitude elsewhere.
The Los Angeles Times asked Ball's former coach in Steve Alford if the older Ball ever interfered with what he did and the answer will probably surprise you:
Steve Alford didn?t hesitate when asked about Lonzo Ball?s enthusiastic and controversial father, LaVar.

Was LaVar Ball around the team much?

?Zero,? Alford said.

Was he ever at practice?

?Never at practice,? Alford said. ?Never at practice; never called me.?

Did he ever try to meddle in your coaching?

?Never,? Alford said.

[?]

?I?ll talk to them like I?m talking to you,? Alford said. ?He was terrific. I had no dealings with him at all. He let me coach his son, didn?t get in the way at all.?
RELATED: Fox Sports personality fires back at LaVar Ball following latest controversy
That certainly bodes well for whatever team ends up drafting Lonzo as it sounds like there is one line that he knows not to cross. We will have to wait and see which team ends up drafting him, but if the Lakers do it like most people believe then it would open up the door for LaVar to hang around and perhaps make a few "suggestions" to the team.
[h/t The Spun]