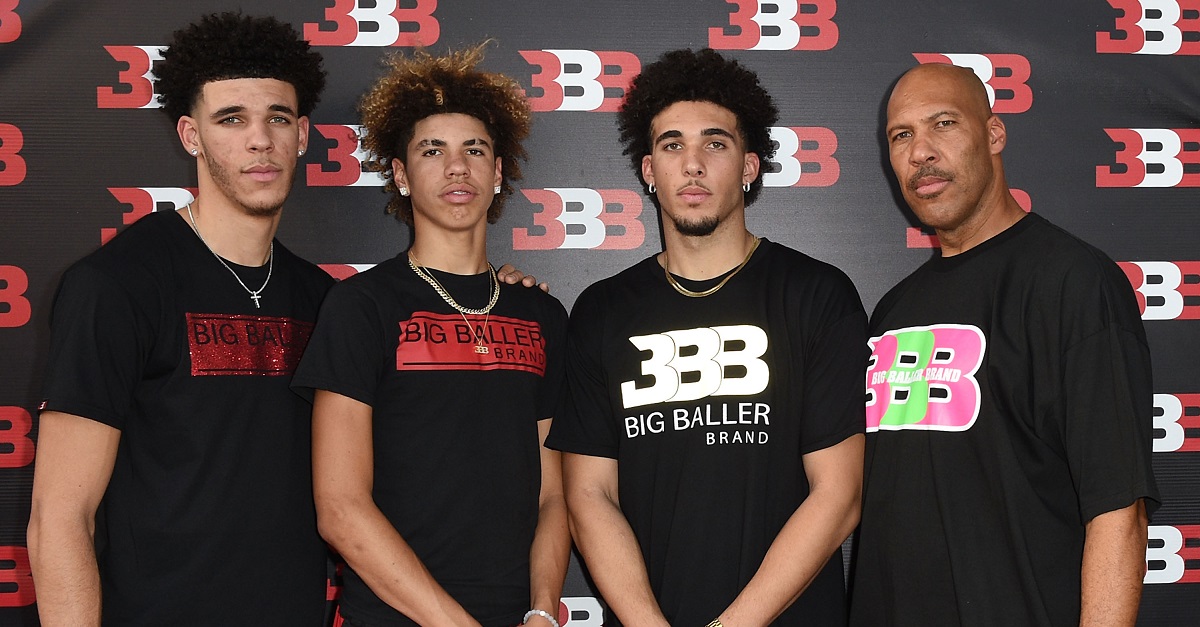 Joshua Blanchard/Getty Images
CHINO, CA - SEPTEMBER 02: (L-R) Lonzo Ball, LaMelo Ball, LiAngelo Ball and LaVar Ball attend Melo Ball's 16th Birthday on September 2, 2017 in Chino, California. (Photo by Joshua Blanchard/Getty Images for Crosswalk Productions )
The three UCLA men's basketball players that were arrested Tuesday in China on shoplifting charges are facing serious legal trouble if convicted of the crime.
LiAngelo Ball, Jalen Hill and Cody Riley were released on bail Wednesday morning after allegedly shoplifting at a Louis Vuitton store on Tuesday. Police questioned players from UCLA and Georgia Tech in the incident but cleared three players from Georgia Tech in the matter.
Ball, Hill and Riley were taken to a police station after speaking with investigators at the team's hotel and were held at the police station for some number of hours. They were released to go back to the hotel around 4 a.m. Wednesday where they must stay until they are cleared in the incident.
News of the players being released on bail is good news, according to Yahoo Sports. In normal cases under Chinese law, authorities may keep a person in jail for up to 37 days before deciding whether or not charges will be pressed. The players being released may indicate that the U.S. government and the university have been in contact with authorities. The three players could face up to 10 years in prison if convicted.
UCLA is in China this week to play Georgia Tech in their regular-season opener on Friday. The three UCLA players will not be available now for that game as the legal process continues to pan out. It will be a huge sigh of relief for these players should they be cleared of these charges or if a deal can be worked out with Chinese authorities.