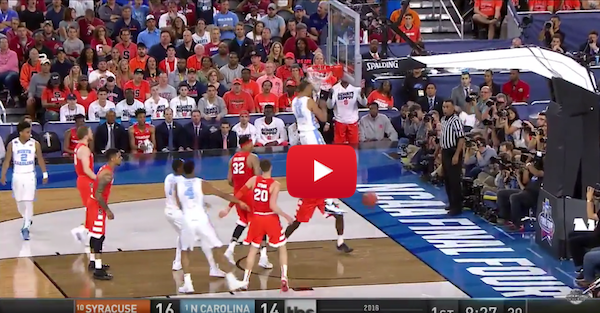 North Carolina had threatened to blow out Syracuse for a lot of the second half of their Final Four game on Saturday night, but didn't really do it until the last seven minutes or so. UNC didn't shoot well from beyond the arc — they hit four of 17 shots from there — but still got the win 83-66.
Brice Johnson finished one rebound shy of a double-double with 16 points and nine boards. Justin Jackson also had 16 points while Kennedy Meeks had 15 points and eight rebounds. Marcus Paige had 13 points and some timely threes to get UNC back on a run late in the game. Joel Berry also controlled the game by scoring eight points and dishing out 10 assists and keeping the Syracuse zone on its heels.
The Tar Heels will face the Villanova Wildcats on Monday night to decide who comes home with a National Championship trophy.