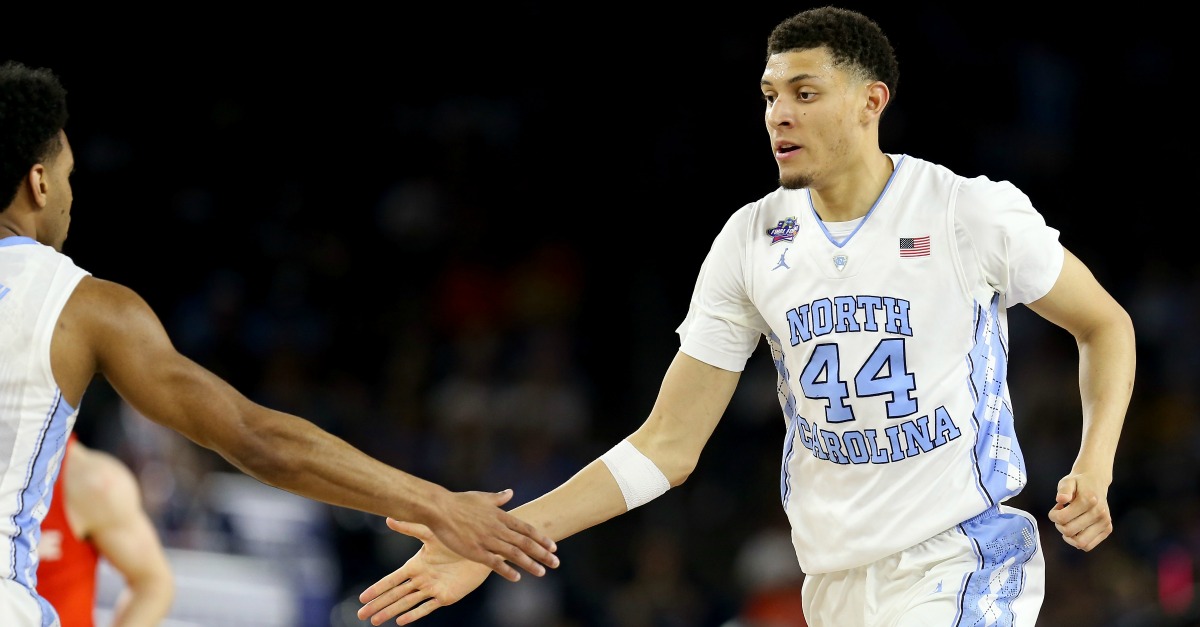 during the NCAA Men's Final Four Semifinal at NRG Stadium on April 2, 2016 in Houston, Texas.
Under the new NCAA rules, players who declare for the NBA Draft have until May 25th to decide if they will come back to school or not — assuming they have not hired an agent — and it sounds like North Carolina's Justin Jackson will need every minute up to the deadline to make his decision. Jackson is "50-50" on whether he will come back to school and that could hurt the Tar Heels next season even with Kennedy Meeks coming back to the team.
RELATED: Kennedy Meeks withdraws name from NBA Draft
Jackson would end up playing small forward in the NBA, but he has yet to prove that he can consistently hit shots from outside to warrant any playing time at the next level. He went through the combine already and will have some workouts set up with teams leading up to the deadline. However, most people would probably tell you that he should go back to Chapel Hill for another year to work on his shooting and I would agree with that.
Jackson shot only 29 percent from beyond the arc this year and he never had to shoot much better than that because of Joel Berry and Marcus Paige being the snipers from out there. With Paige gone and Berry taking on more of the offensive workload it would certainly be ideal for Jackson to go back to school to not only work on his own skills, but to help the Heels potentially get back to the national title game.
UNC is bringing in five-star center Tony Bradley to hopefully transition the team smoothly out of the Brice Johnson era and will have four-star shooting guard Brandon Robinson and combo guard Seventh Woods on campus to help with some outside shooting.
RELATED: UNC nabs third high-profile recruit
Should Jackson come back, not only would he help himself get drafted higher next year, but he would also be helping out the Tar Heels a great deal with his athleticism at 6'8″ and his freakish long wingspan. He would also be one of the older players and leaders on a team that could go deep into March and possible April, which is definitely something scouts and GMs enjoy because it gives them even more film to watch.
[h/t Charlotte Observer]