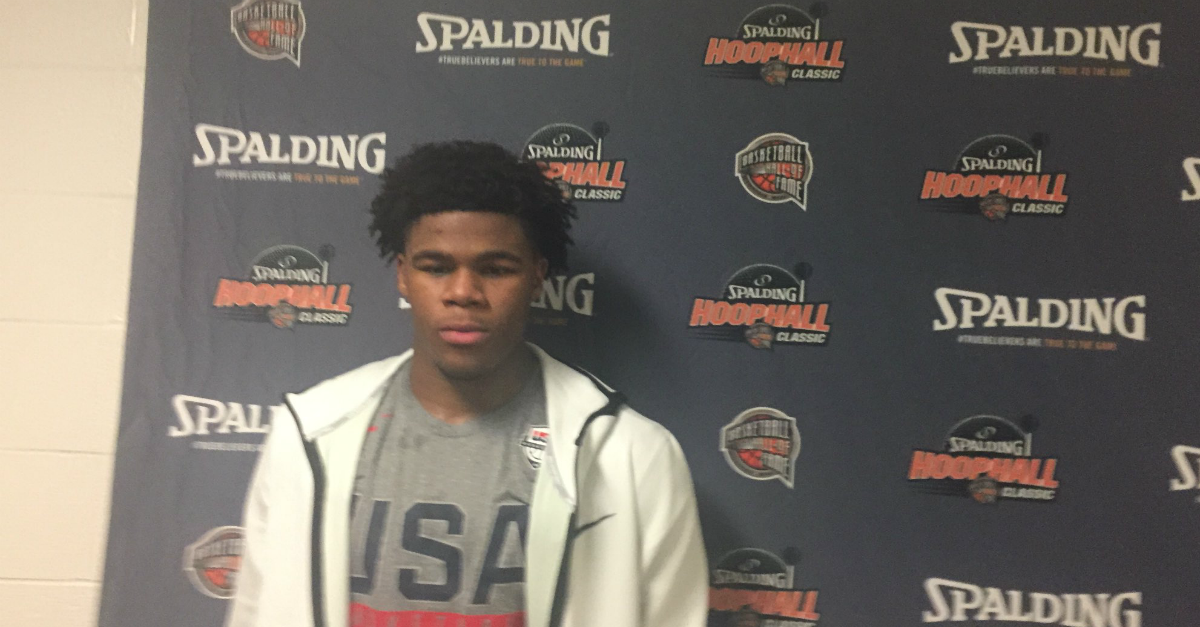 @AdamZagoria/Twitter
@AdamZagoria/Twitter
The recruitment of Vernon Carey Jr. is going to be something to monitor, as most reputable recruiting service websites have him listed as the No. 2 overall recruit in the entire 2019 high school class.
With that sort of praise will come insane hype. The sort that will be followed with wild speculation as to where Carey will attend college because he's expected to be the sort of talent that can change a program's future.
According to Adam Zagoria, Carey has lined up an official visit.
As importantly as that, Carey listed his favorite schools, which can lend help when we all start guessing what program he'll eventually commit to.
Of the universities listed, none are exactly shocking. It is as if he looked up "blue-blood college basketball programs" on Google, then decided those schools were his favorites. It would be far more newsworthy if a program like Albany showed up on his favorite schools list.
A 6-foot-10, 259-pound wildebeest, scouts not only expect Carey to be a player of impact in college, but also evolve into a fine NBA player.
With the talented big man not yet visiting campuses in an official capacity, there's a lot that can happen between now and the time he does commit. You still have a chance, Great Danes.