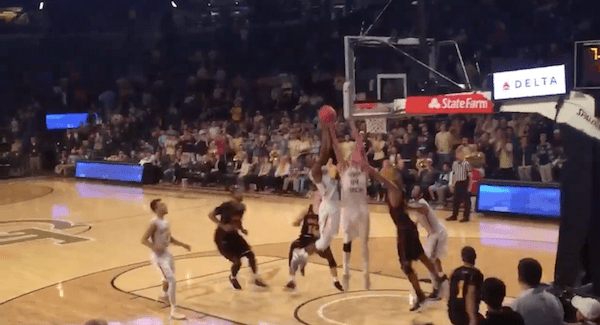 @AlanCole01/Twitter
@AlanCole01/Twitter
Talk about losing in heartbreaking fashion.
After coming back from a 16-point deficit, Georgia Tech lost its game against Grambling State on Friday, 64-63, by accidentally tipping the ball into its own basket in the game's final seconds.
Yellow Jackets guard Curtis Haywood II went up for a defensive rebound and accidentally tipped the ball in with 6.5 seconds remaining.
The upset marked Grambling's second win of the season. The Tigers entered Friday's matchup with a 6.1 percent chance to win the game, which was the second-largest upset by a Division I team this season, according to ESPN's Basketball Power Index.
Grambling had previously lost its last 63 games against teams from power six conferences and averaged just 34.7 points per game, according to ESPN's Jeff Borzello via ESPN Stats and Info.