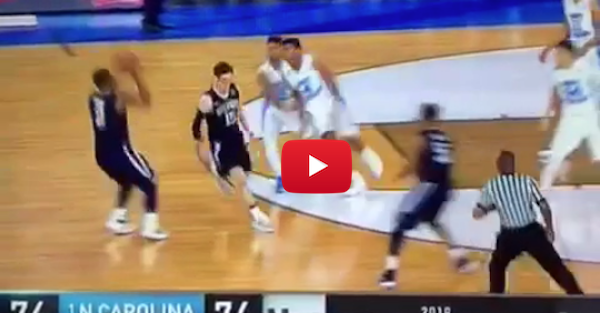 RELATED: Final Four attendance was still strong
_______________________________________________________________________________________________
North Carolina and Villanova just played in a super exciting National Championship Game that very clearly dwarfed the Final Four games that saw two mega blowouts. UNC toppled Syracuse to get to the big dance while Villanova manhandled Oklahoma. The game was played within a 10-point window all night and despite the referees trying to ruin the fun for everyone, the two teams played a fantastic game.
With UNC down 70-64 with just over 1:30 left in the game Marcus Paige hit a three to bring the deficit down to three for the Tar Heels and it would go between one and three for the rest of the game. Villanova hit some clutch free throws down the stretch, but UNC never gave up despite some grim circumstances and incredibly questionable officiating.
The game came down to two shots that made this an instant classic. First, Marcus Paige hit this double-clutch deep three to tie the game at 74-74.
Then Kris Jenkins answered with this unbelievable and simply stunning buzzer-beater.
That gave the Wildcats the 77-74 win and one of the most memorable wins in NCAA Tournament history.