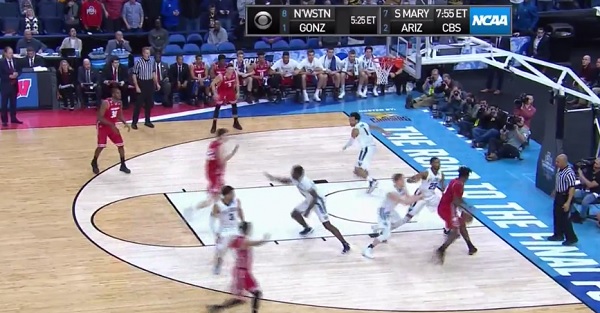 Clippit/Screenshot
It took until Day 3 of the tournament, but we finally got that true bracket-busting upset that we've all been waiting for.
8-seed Wisconsin was matched up with the No. 1 overall seed Villanova on Saturday, and the Badgers went the distance in staying even with Villanova for the entire way. With the game tied with under 30 seconds left, Wisconsin's Nigel Hayes went throw back with this grown-man move to give Wisconsin the go-ahead bucket.
On the other end, Wisconsin's Vitto Brown absolutely stuffed a game-tying layup attempt, and the Badgers were able to ice the game with a free throw and a double-team off the miss for the win.
This year's tournament officially just got crazy, folks!