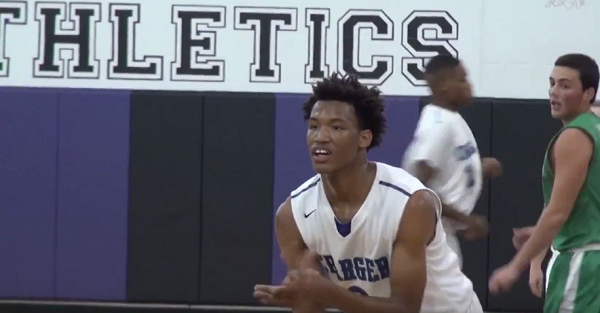 Heel Yeah/YouTube
Heel Yeah/YouTube
Five-star small forward Wendell Moore might be a recruit in the class of 2019, but he seems to have a pretty good idea of where he might want to go already. In speaking with Scout, he said that he plans on committing next month or in December.
?I think it is going to come to an end soon. Sometime late November, early December,? he said.
The 6-foot-5, 210-pound forward out of North Carolina has the Tar Heels on his list as well as Florida State, Maryland, N.C. State, Washington and Wake Forest. He's ranked as the No. 4 player at his position and No. 21 overall player in next year's recruiting class according to 247Sports.
Here are some of his highlights: