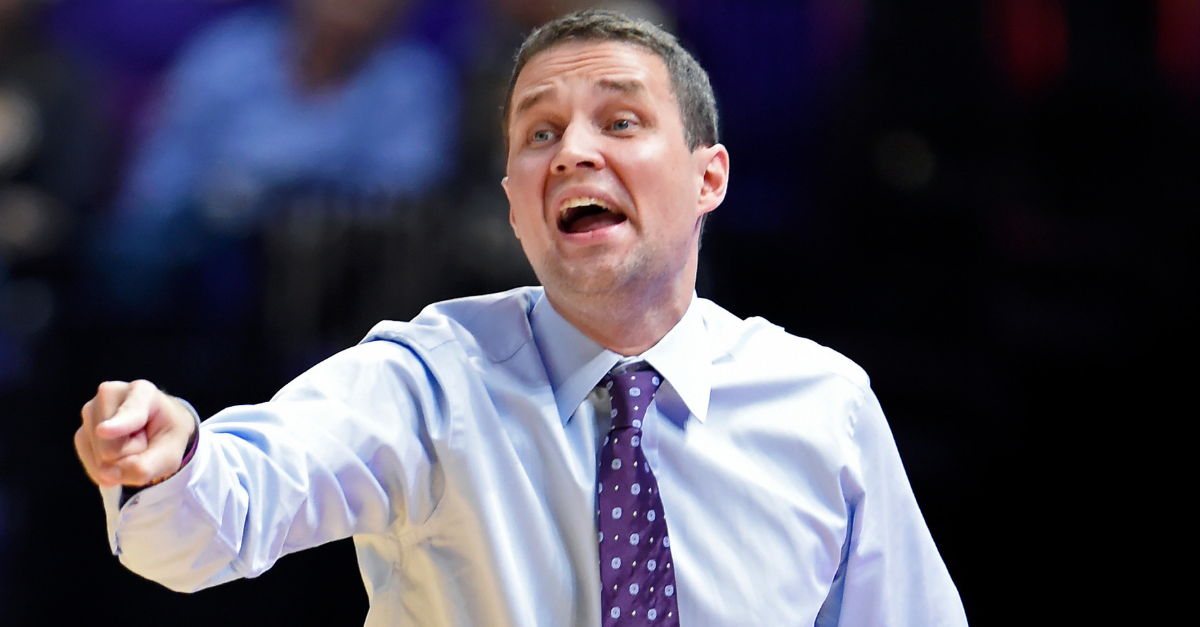 AP Photo/Bill Feig
AP Photo/Bill Feig
The LSU Tigers men's basketball team received national letters of intent from a pair of recruits to kick-off college basketball's early signing period.
Building off of last season's impressive haul, Will Wade has secured the talents of James Bishop, a 6-foot-2 guard from Baltimore, Maryland, and 6-foot-5 guard Charles Manning Jr. out of Riverhead, New York. Both players made verbal commitments to LSU earlier this fall, but have signed on to join the Tigers program in 2019.
James Bishop, who attends Mt. Saint Joseph Academy, is a four-star prospect ranks 26th among all shooting guards nationally. He averaged 18 points per game last season, leading the Gaels to a 31-7 record.
"James Bishop will be able to add to our perimeter game with his ability to shoot and score at a high level," Wade said. "He is an extremely hard worker, was a top scorer on the Under Armour circuit, and we look forward to him becoming a Tiger."
RELATED: LSU Lady Tigers Ink Commitment from Five-Star Combo Guard
Charles Manning Jr. will transfer to LSU from Florida Southwestern State College and will be eligible to play next season. As a freshman, he averaged 12.4 points, 4.9 assists per games, shot better than 53-percent and reached double figures in scoring 22 times.
"Charles Manning has a great deal of versatility in his game and when I watched him play, he proved to be the hardest playing guy on the basketball court," Wade said. "He will bring an edge and attitude to our team. We look forward to him joining us for the 2019-20 season."
Looking ahead to the 2019-20 season, the Tigers will need depth in their backcourt with three potential early departures to the professional ranks by Skylar Mays, Tremont Waters, and Ja'Vonte Smart.
Wade certainly isn't done with his recruiting efforts, but to have two players with the pedigrees of Bishop and Manning commit early shows just how far Will Wade has extended the program's reach.
If his team can match the successes in recruiting with on-court success, LSU may be on the verge of not only becoming an SEC power again, but a national one as well.