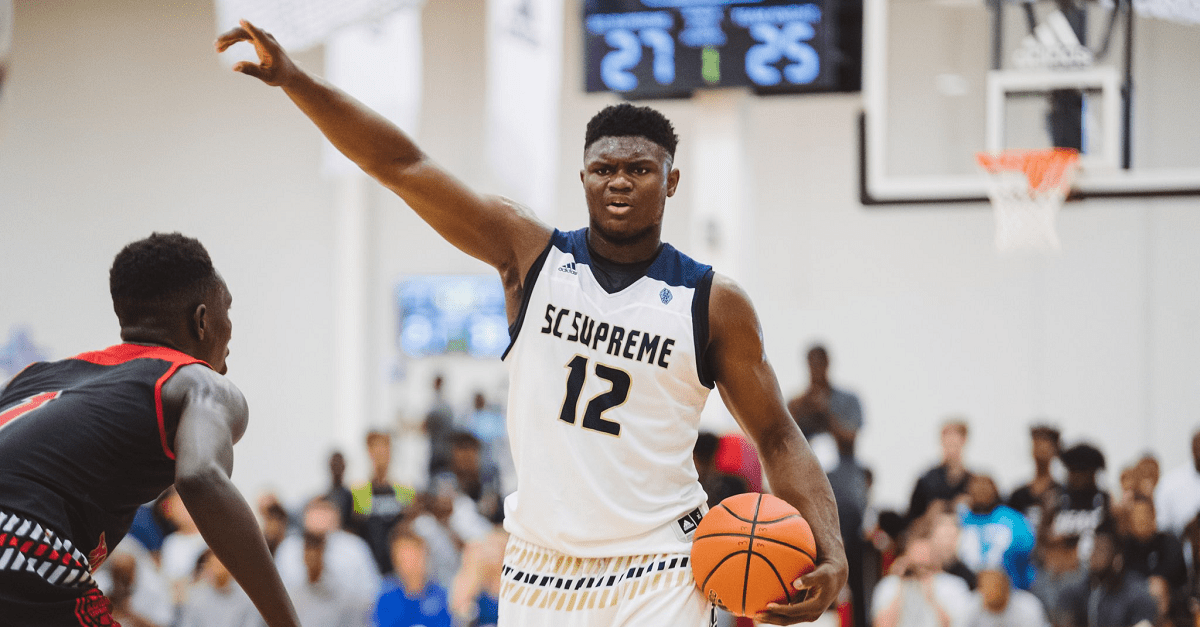 @SLAMOnline_HS
@SLAMOnline_HS/Twitter
Five-star power forward and the nation's No. 2 overall recruit has officially announced two schools getting official visits from him. The 6-foot-7, 230-pound forward wrote in his USA Today blog that Duke and UCLA will get visits from him.
"Right now I have two official visits setup; I?m going to UCLA the weekend of October 27 and I go to Duke the weekend of October 22."
He also said that Coach K told him that he would fill a LeBron-like role for the Blue Devils. Coach K was referencing the 2012 Olympics when he coached James and several other NBA stars to a gold medal.
Williamson also mentioned that he has no timetable set for his decision and said he is unlikely to make a list at this point. He will just commit when the time feels right and that could be any point in the season. He holds offers from Georgia Tech, UConn, Georgetown, Kansas, Kentucky, Louisville, Maryland and UNC among many others.
Here are some of his highlights: