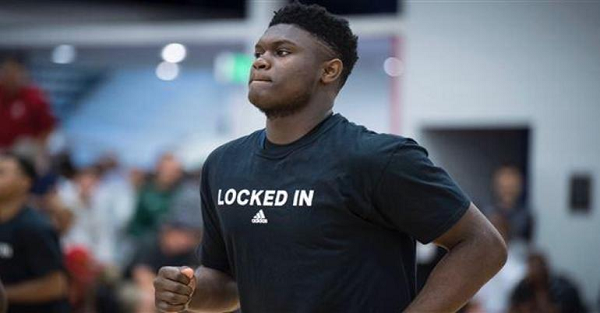 @BizSportsX/Twitter
@BizSportsX/Twitter
Zion Williamson is the No. 2 overall recruit in the country according to ESPN and everyone has been waiting for his commitment. He went on ESPN to make the announcement and he is headed to Duke.
ESPN recruiting guru Jeff Borzello spoke with Williamson last week and it was down to a handful of schools including the in-state schools.
Williamson has been courted by pretty much every tradition powerhouse in college basketball thanks to his unique size and build that has many believing he is physically ready for the NBA already. However, the in-state schools of Clemson and South Carolina had been pulling at him and he has talked about how great it would be to play for one of them, but it looks like that wasn't meant to be.
The 6-foot-6, 272-pound forward out Spartanburg also had offers from Kansas, Arizona State, UCLA, Louisville, North Carolina and Tennessee among many others.