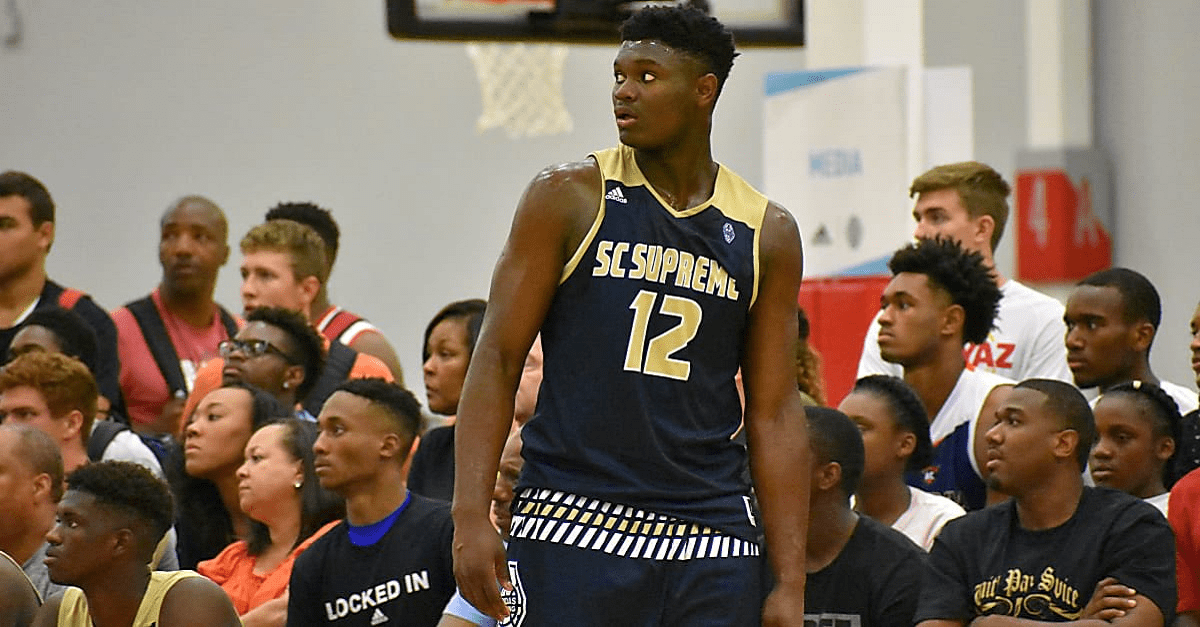 @TheHoopFocus/Twitter
@TheHoopFocus/Twitter
Zion Williamson recently cut out UCLA from his list of visits and he was supposed to go there this weekend. However, it seems he has other plans now as Scout is reporting that he will be closer to his native South Carolina when he heads to Chapel Hill.
It will count as an official visit, but he has been on campus three times prior including for a game against Duke last March. Williamson has already taken official visits to Kansas, Kentucky and Duke this season and will have one more per NCAA rules.
The 6-foot-6, 272-pound power forward is ranked as the No. 2 recruit overall in the class of 2018 and top player at the position according to ESPN. He also holds offers from UConn, Georgetown, Louisville, Maryland and Miami among others.