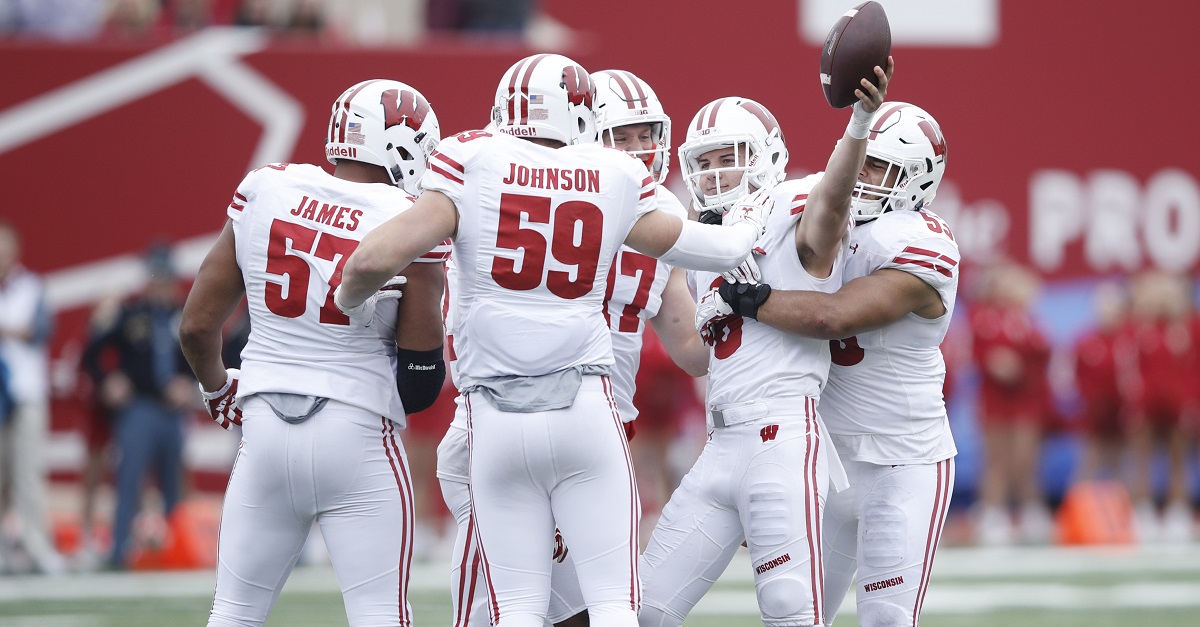 Joe Robbins/Getty Images
BLOOMINGTON, IN - NOVEMBER 04: Joe Ferguson #8 of the Wisconsin Badgers celebrates after an interception in the fourth quarter of a game against the Indiana Hoosiers at Memorial Stadium on November 4, 2017 in Bloomington, Indiana. Wisconsin defeated Indiana 45-17. (Photo by Joe Robbins/Getty Images)
The first College Football Playoff rankings were released last Tuesday, and there is always the question of how those rankings will affect the voters in college football's other major polls.
Apparently the Coaches Poll voters were unfazed.
After being ranked No. 9 in the original Playoff rankings, Wisconsin is now sitting in the No. 3 spot in the Coaches Poll. The Badgers moved up after the previous Coaches No. 3, Ohio State, lost in blowout fashion to Iowa on Saturday.
While the Coaches Poll has no effect on the College Football Playoff, it is interesting to see how the two polls form vastly different opinions on the Big Ten's lone undefeated team. Winning seems to be prioritized here, while Wisconsin's lack of big or major wins has left them on the outside looking in on the CFP rankings.
The full poll for Week 11 is below:
1. Alabama (64)
2. Georgia (1)
3. Wisconsin
4. Clemson
5. Notre Dame
6. Miami
7. Oklahoma
8. Washington
9. TCU
10. Auburn
11. Ohio State
12. Central Florida
13. Penn State
14. USC
15. Oklahoma State
16. Michigan State
17. Virginia Tech
18. Mississippi State
19. Memphis
20. Washington State
21. South Florida
22. Michigan
23. Iowa State
24. N.C. State
25. LSU