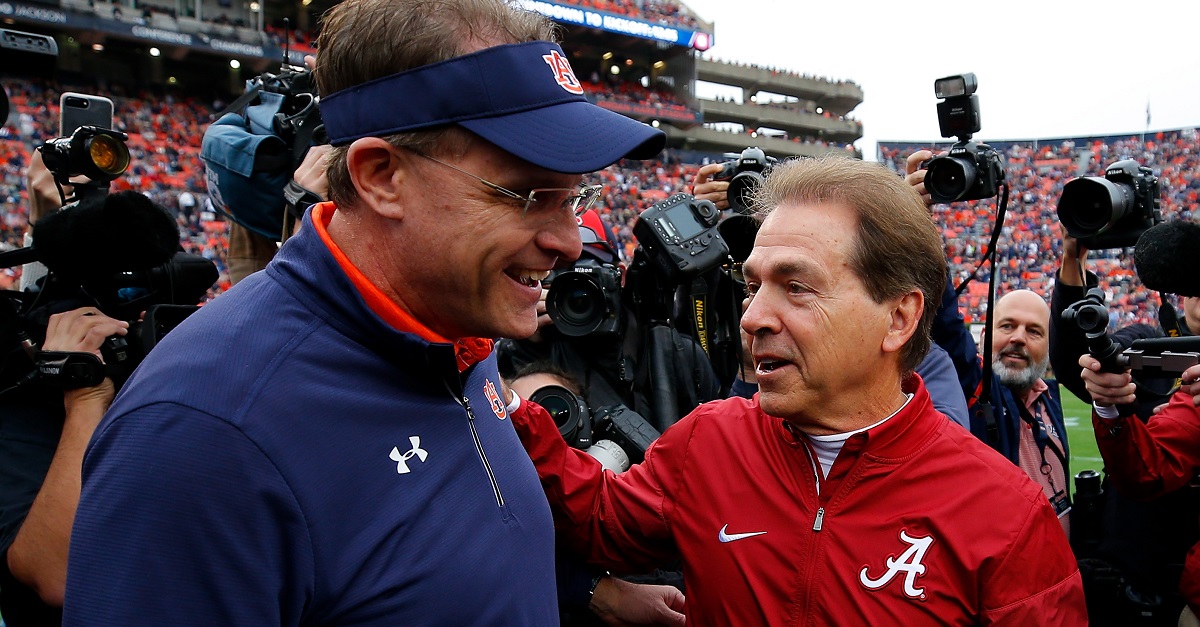 Kevin C. Cox/Getty Images
Photo by Kevin C. Cox/Getty Images
Alabama is no longer the No. 1 team in the AP Poll, but there might be some good news for the Crimson Tide after their 26-14 loss to Auburn.
With the loss, Alabama only fell to No. 5 in both the Coaches and AP Polls. While those two polls are not in charge of the College Football Playoff, it might be a good sign for the Crimson Tide faithful that Alabama could still easily get into the Playoff without wining the SEC.
Clemson has taken over the No. 1 spot, followed by Oklahoma, Wisconsin, and Auburn in close order.
The full poll is below.
1. Clemson (27)
2. Oklahoma (24)
3. Wisconsin (10)
4. Auburn
5. Alabama
6. Georgia
7. Miami
8. Ohio State
9. Penn State
10. TCU
11. USC
12. Central Florida
13. Washington
14. Stanford
15. Notre Dame
16. Memphis
17. LSU
18. Oklahoma State
19. Michigan State
20. Northwestern
21. Washington State
22. Virginia Tech
23. South Florida
24. Mississippi State
25. Fresno State