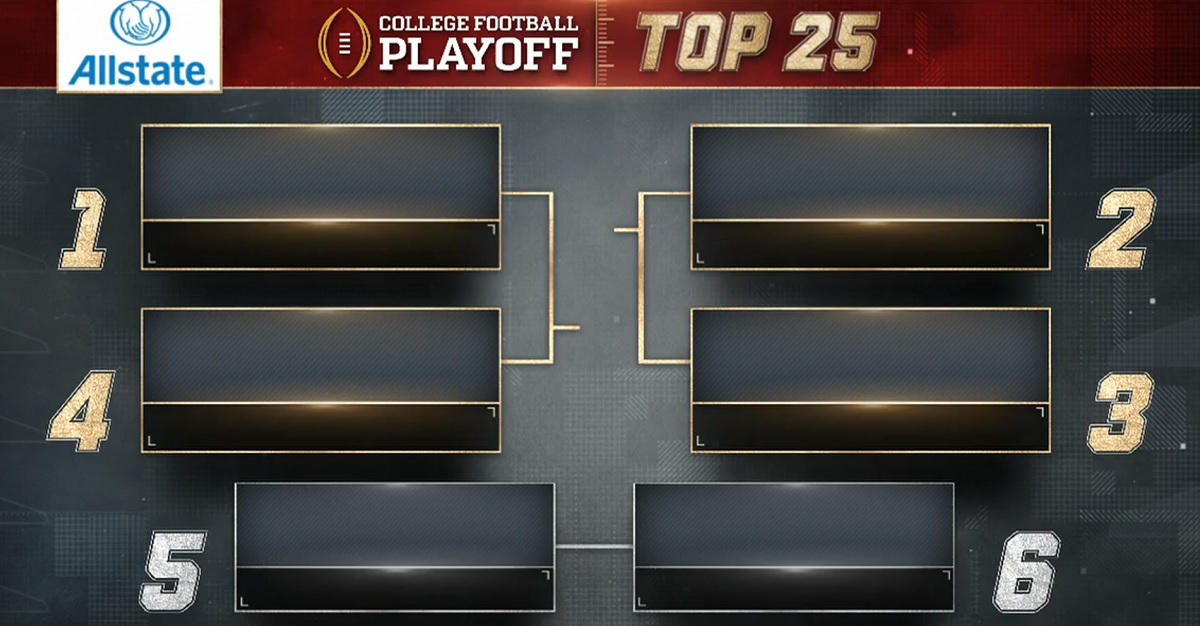 Clippit/Screenshot
After much controversy, the 2017-18 College Football Playoff selections have been announced.
Via the yearly special on ESPN, it was announced that Clemson (12-1), Oklahoma (12-1), Georgia (12-1), and Alabama (11-1) have been selected to this season's Playoff.
The big controversy came down to Ohio State and Alabama as the two top contenders for the final Playoff spot. Ohio State had two blemishes on their resume, including a 31-point loss to Iowa. It appears that the committee thought those two losses overshadowed Alabama's lack of a conference championship.
This is the first time in the Playoff's four-year history that two teams from the same conference have been selected.
The College Football Playoff will start on Jan. 1 with the Rose Bowl (No. 2 Oklahoma vs. No. 3 Georgia), followed by the Sugar Bowl (No. 1 Clemson vs. No. 4 Alabama) as the two semifinal games. The Championship Game will be played on Jan. 8 in the Mercedes Benz Stadium in Atlanta.