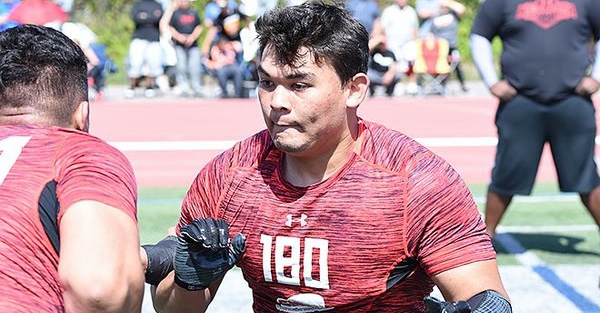 Four-star recruit Brett Neilon (6-foot-2, 280 pounds, Santa Margarita, CA) is the No. 1 rated centerr in the 2017 class according to 247Sports. Neilon is currently uncommitted, but it looks like the star center will be visiting USC, UCLA, Washington, Michigan, and California according to Rivals.com.
"They're all great schools and they all check my boxes of the four A's which are athletics, area, alumni and academics," Neilon told Rivals.
USC seems to be the leader at this point, and Neilon was actually on the Trojans' campus this weekend. 247Sports has USC at 100-percent on their Crystal Ball for Neilon, but a lot of things can happen between now and a commitment.
Regardless, whichever team is able to get him will be getting a good one.