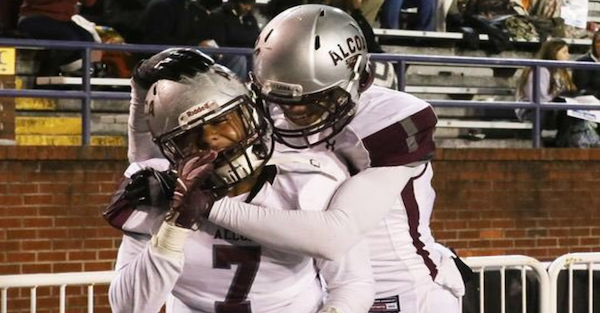 thelifeoftkee/Twitter
Tykee Ogle-Kellog, a four-star wideout recruit in Tennessee, revealed via Twitter he is going to announce his commitment next week.
Ogle-Kellogg is careful not to drop any hints about where he's going to commit to next week, but Ogle-Kellogg has gotten a number of offers from big-time schools thus far.
Ogle-Kellogg is a 6'5″, 195-pound junior who's received offers from at least ten schools, including Tennessee, Louisville, South Carolina, Ole Miss, Missouri and Memphis.
The 247Sports crystal ball has all five predictions saying Ogle-Kellogg will commit  to the Tennessee Volunteers.
Ogle-Kellogg winding up at Tennessee does make sense, as does play in the state and it's arguably his biggest program offer thus far.
According to 247sports's own rankings, Ogle-Kellogg is the No. 43 ranked wide receiver in the nation and No. 10 player in the state of Tennessee.
[h/t The Spun]