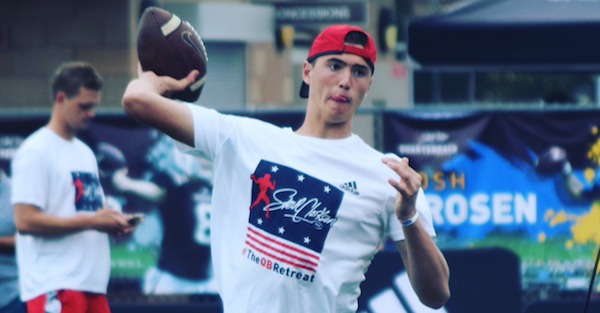 A 6'4″ quarterback with a huge arm, solid mobility and pinpoint accuracy is a gunslinger any team would want.
Now put that kid in a 7th grader's body and you've got Aaron McLaughlin, the middle-school phenom that is turning heads across the country.
And he's already got two college offers — from Missouri and Georgia State.