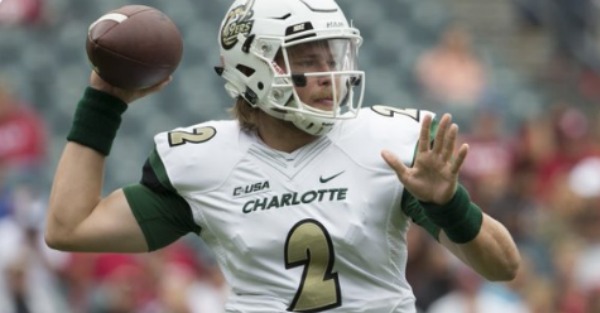 Twitter via Bleacher Report
Kevin Olsen, the former starting quarterback for the Charlotte 49ers, has been jailed on some very serious charges, according to several media reports.
Details are scarce, but the Niner Times — the publication that covers UNC Charlotte News — reported Olsen is being held at the Mecklenburg County Sheriff?s office. The News also received a statement from head coach Brad Lambert that said:
?We are aware of the situation with Kevin. In light of his arrest, we can let you know that Kevin has been suspended from all athletic activities. We aren?t able to comment further due to the current investigation."
Olsen is the brother of Charlotte Panthers tight end Greg Olsen.
WBTV obtained a statement from the university: