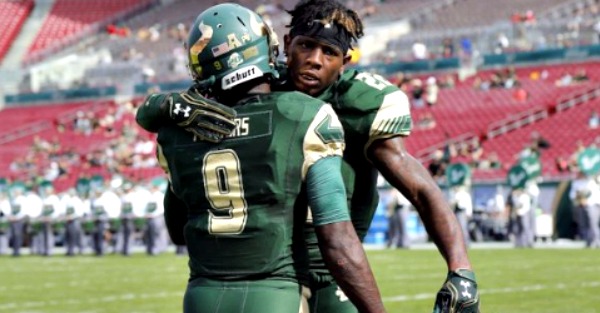 Twitter Screen Shot
Hassan Childs, a defensive back for the University of South Florida, is in stable condition at an area hospital after being shot Saturday night, the team announced in a statement in Twitter.
Here's what head coach Charlie Strong had to say:
There's little additional information at this time, but SportsNaut reported that Hassan was off campus when the shooting happened.
Childs played in 20 games for the USF Bulls since 2013, with 28 tackles and three interceptions.