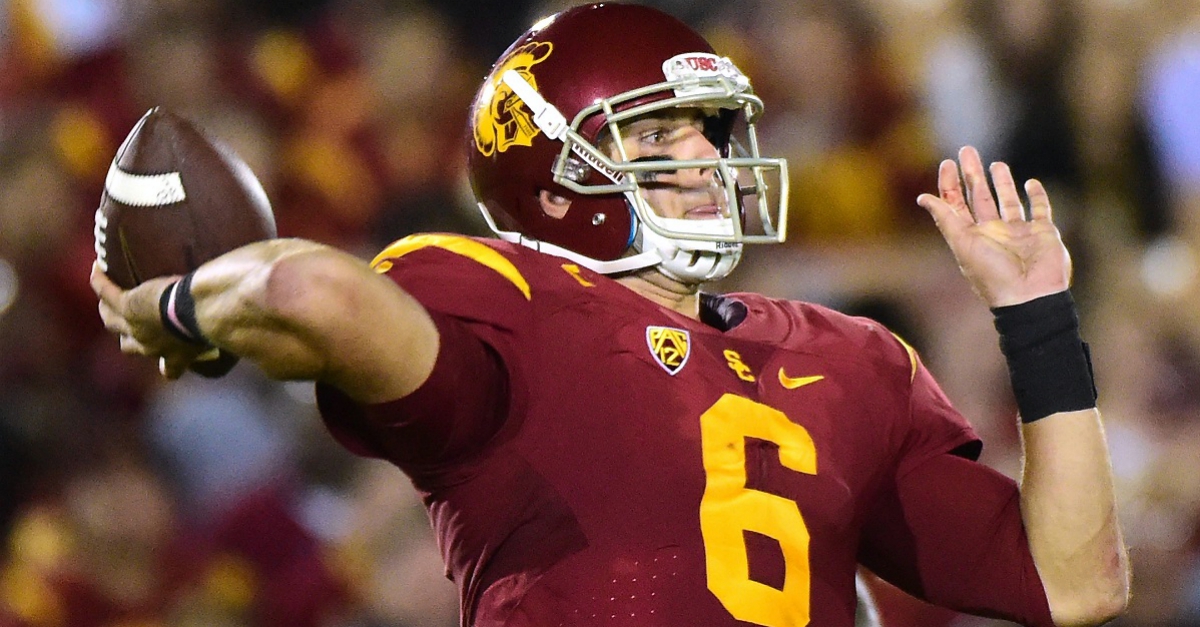 at Los Angeles Coliseum on September 5, 2015 in Los Angeles, California.
RELATED: Penn State QB in trouble for diss against coach
---
It's been a bad few days for quarterbacks entering the NFL Draft this year. The link above shows former Penn State quarterback Christian Hackenberg getting in trouble for comments against his former coach, which definitely hurt his perception among scouts.
Well this time, the diss is going the other way, as USC wide receiver De'Quan Hampton had some interesting comments for former USC quarterback Cody Kessler.
From the Los Angeles Daily News:
?It was real frustrating,? senior wide receiver De?Quan Hampton said. ?We were all feeling that. In the games, JuJu had two or three guys on him and I?m running down the field wide open.?

…

?It could be a quarterback thing,? Hampton said. ?The coach isn?t on the field. At the end of the day, the quarterback can do whatever he wants. (I would think) `Man, Cody, I?m wide open.? It is what it is at the end of the day.?
Hampton's issue stems with the disparity in catches between star wideout JuJu Smith-Schuster and the rest of the team. Smith-Schuster led the team with 89 receptions, while the next closes receiver — Steven Mitchell — had just 27.
This is a bad look for Hampton here. Kessler is barely projected to even go in the Draft at this point, so this doesn't hurt him too much, but for Hampton… what is the point? This is definitely something that could stay in the locker room, or even better, with himself.
We're sure that USC's next quarterback, likely to be Max Browne, won't be excited to know that his receivers are willing to talk chatter like this.