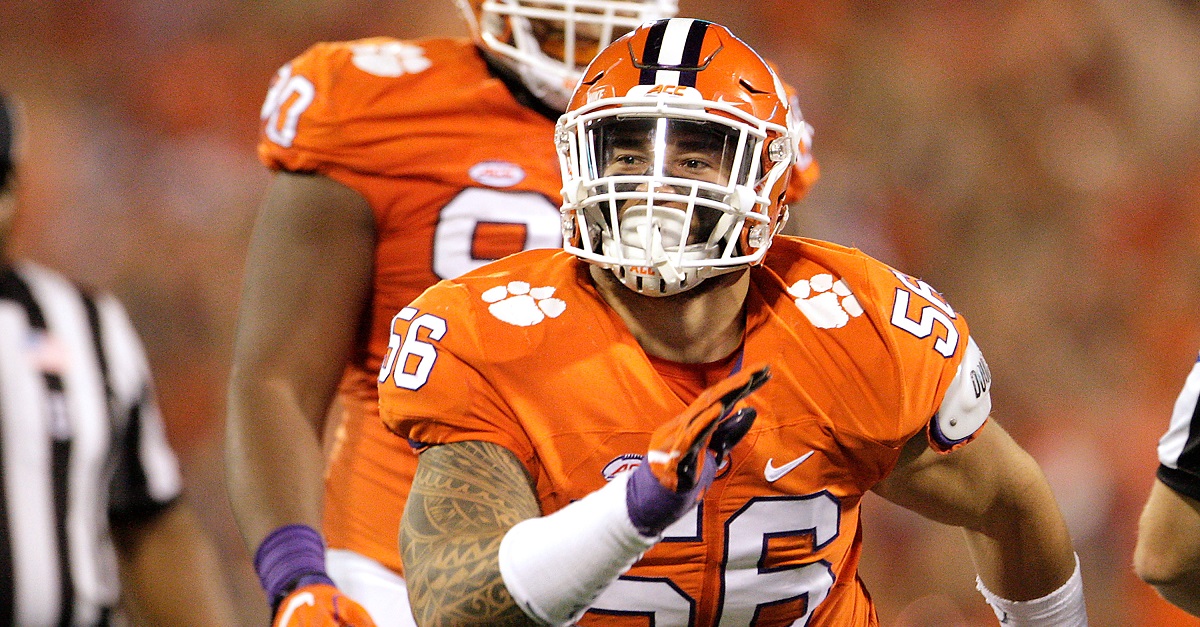 Tyler Smith/Getty Images
CLEMSON, SC - OCTOBER 01: Scott Pagano #56 of the Clemson Tigers reacts against the Louisville Cardinals during the first quarter at Memorial Stadium on October 1, 2016 in Clemson, South Carolina. (Photo by Tyler Smith/Getty Images)
Clemson was preparing itself to lose a huge piece of the defensive line in Scott Pagano this offseason. They granted him a full release in February and he had set up a few visits including one to Notre Dame, Oklahoma and Oregon.
RELATED: Scott Pagano will reportedly transfer
However, it seems that sources are telling Irish247 that Pagano could very well end up not going anywhere after all. Pagano confirmed this with Irish247 as well. When asked if it was accurate that there may be a possibility he stays with Clemson for his final season, he responded, "True."
That's not a whole lot to go on, but it should give Clemson fans hope that they could be seeing Pagano for one last season before he tries to go pro — he already has his degree as he graduated in December. Last season, the 6'4″, 295-pounder totaled 93 tackles, eight tackles for loss, seven quarterback hurries, and three sacks.