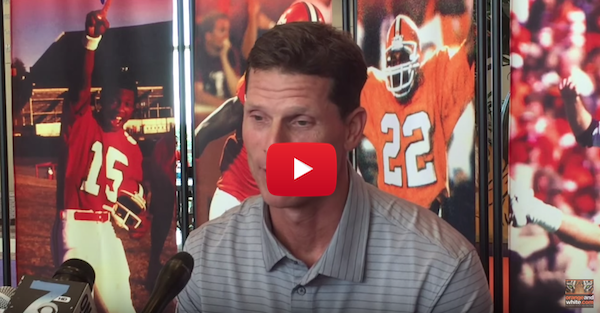 Brent Venables talked to the media after practice on Tuesday and he went through a list of his defensive players and what he liked about all of them. He got to senior linebacker B.J. Goodson and said that he has some swagger — even though Venables isn't a fan of the word — and said he likes something else a little better.
"I like people who like to rip people's faces off. So, if you want to call that swagger. I've seen too many guys swagger without the play behind it. So beating their chest and making some ordinary basic fundamental play that I could get a circus monkey to do."
Venables went on to say that he loves watching guys play that love to play the game and compete hard every down like Goodson has during his career. And hopefully that kind of edge will help this defense beat a tricky Wofford triple-option offense.