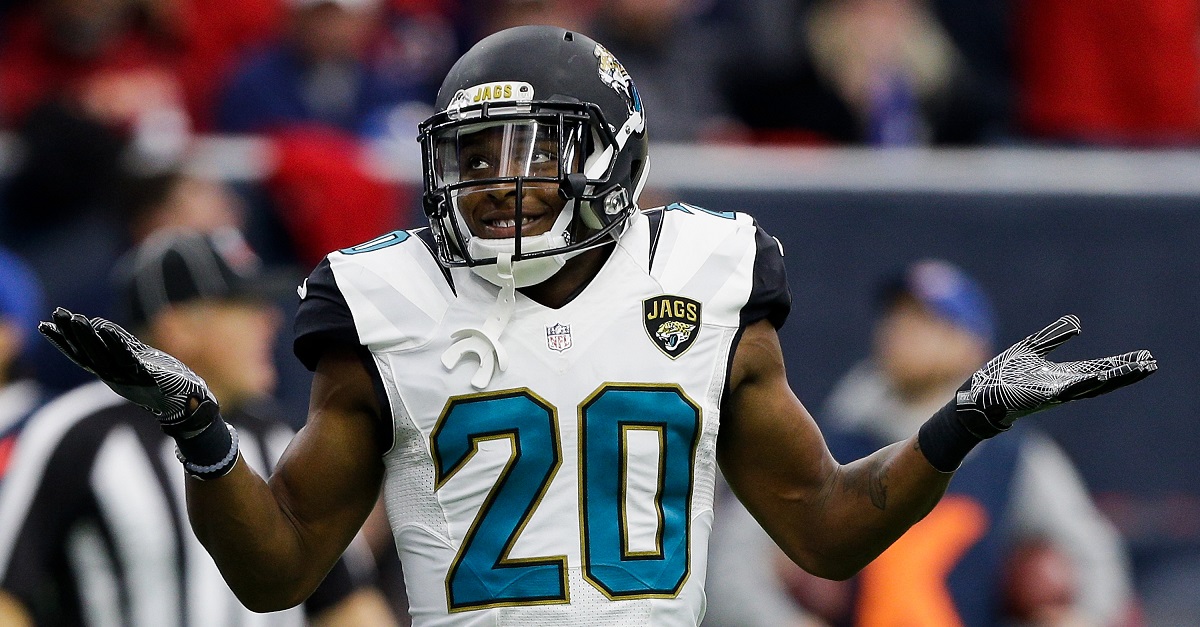 Bob Levey/Getty Images
HOUSTON, TX - DECEMBER 18: Jalen Ramsey #20 of the Jacksonville Jaguars plays to the crowd after he knocked the ball away from DeAndre Hopkins #10 of the Houston Texans at NRG Stadium on December 18, 2016 in Houston, Texas. (Photo by Bob Levey/Getty Images)
NFL free agency can be a contentious time as teammates become enemies and vice-versa. The former was the case when former Houston Texans defensive back A.J. Bouye signed with NFC South rival Jacksonville. Former Clemson and current Texans receiver DeAndre Hopkins had some trash to talk though for Bouye on his way out and targeted former FSU standout Jalen Ramsey:
RELATED: Former FSU great Jalen Ramsey isn't afraid to call out the NFL's best in his debut
However, Hopkins must have forgotten what happened the last time the two teams met as Ramsey more than held his own. Here's some of the video evidence via Big Cat Country:
I suppose I wouldn't have remembered being covered that well if I took a hit like he did in that first video. Ramsey finished the season with 65 combined tackles and two interceptions with one going to the house for six points. It also looks like the Clemson-FSU rivalry goes all the way up to the big leagues too.
[h/t The Spun]