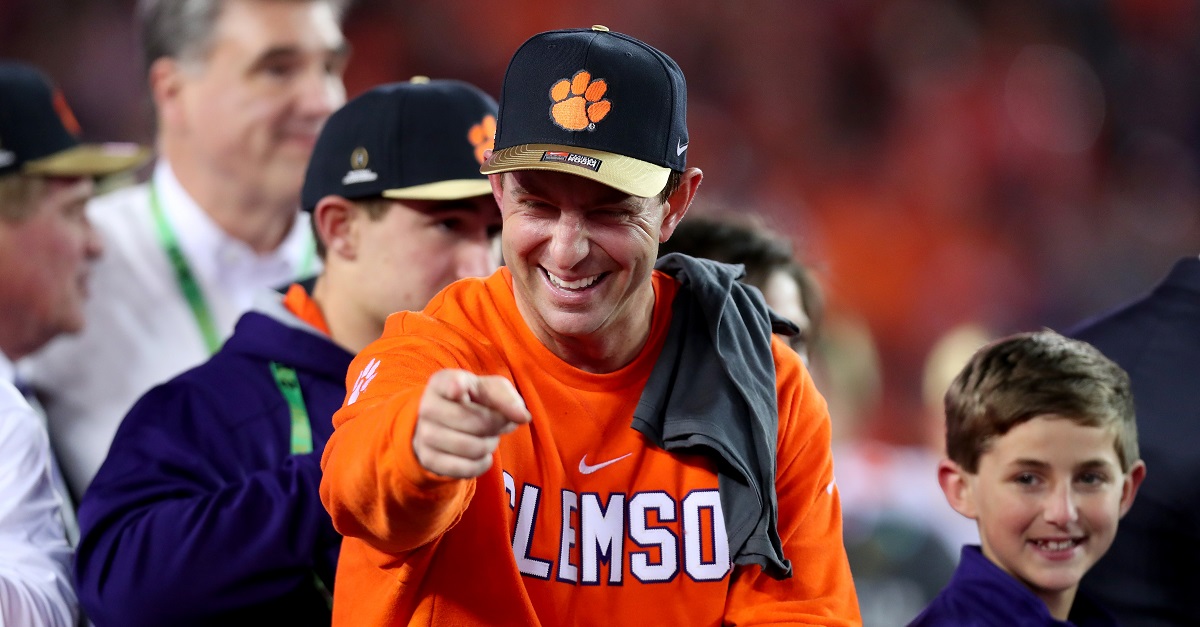 Tom Pennington/Getty Images
TAMPA, FL - JANUARY 09: Head coach Dabo Swinney of the Clemson Tigers reacts after defeating the Alabama Crimson Tide 35-31 to win the 2017 College Football Playoff National Championship Game at Raymond James Stadium on January 9, 2017 in Tampa, Florida. (Photo by Tom Pennington/Getty Images)
Kent State isn't expected to accomplish much in Week 1, especially considering the opponent.
The Golden Flashes, an Ohio Athletic Conference team, head down to South Carolina to start the season to play the Clemson Tigers. Yes, they're playing Clemson, the very same team that just beat Nick Saban's Alabama dynasty to win the 2016-17 College Football Playoffs Championship.
And sure, Dabo Swinney and company are going to be a different team — they're missing now NFL quarterback Deshaun Watson, for one — but the Tigers are expected to roll over Kent State. Not only is there a major talent discrepancy, but this is a home game for Clemson, so the home fans are expecting a party.
Expectations were already low for Kent State heading into the contest, and rightfully so, but a recent tweet — more so a call to action — from the football team has made this matchup almost laughable.
Kent State is still searching for players to fill its roster. In fact, the Golden Flashes put out a notice on Twitter, saying that they're looking for a walk-on offensive lineman or wide receiver.
And no, this wasn't a joke. The Kent State twitter handle even added the email address for the offensive line coach, so they're being 100-percent serious.
Do you have any college eligibility left? Do you want to play college football and risk life and limb against the Clemson Tigers this Saturday?
If so, give coach Zeitman a call, because Kent State seriously needs your help.