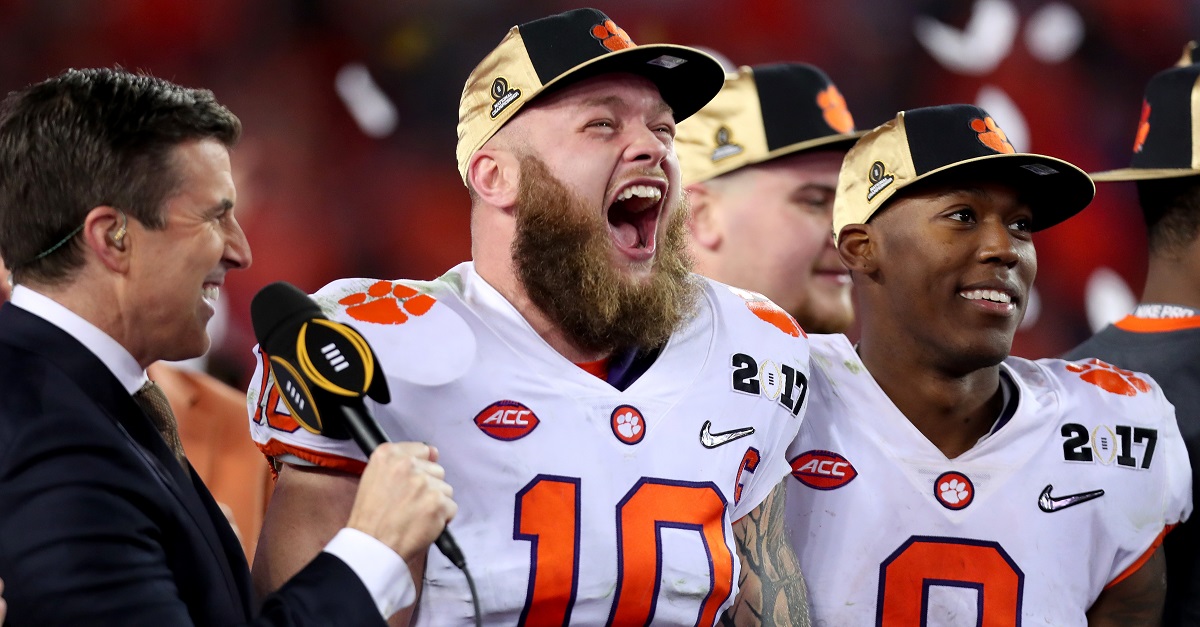 Tom Pennington/Getty Images
TAMPA, FL - JANUARY 09: Linebacker Ben Boulware #10 and running back Wayne Gallman #9 of the Clemson Tigers celebrate after defeating the Alabama Crimson Tide 35-31 to win the 2017 College Football Playoff National Championship Game at Raymond James Stadium on January 9, 2017 in Tampa, Florida. (Photo by Tom Pennington/Getty Images)
Ben Boulware has always been the underdog since he arrived on campus for Dabo Swinney and the Clemson Tigers. Most people never thought he would start let alone become the unstoppable defensive force he's become in his four years at the school. He's been the heart and soul of the defense and so he took some offense when ESPN analyst and former Heisman winner Desmond Howard said he and his linebacker unit was a weakness earlier in the year.
RELATED: ESPN's GameDay panel predicted the national title game, and Alabama got disrespected big time
In fact, Howard called the linebackers the "Achilles heel" of the whole defense against Florida State and that prompted Boulware to come back with this tweet and get the better of Howard:
That's some top level troll work from Boulware here. Hopefully he can get another laugh in when he gets drafted into the NFL by a team that likes scrappy underdogs.