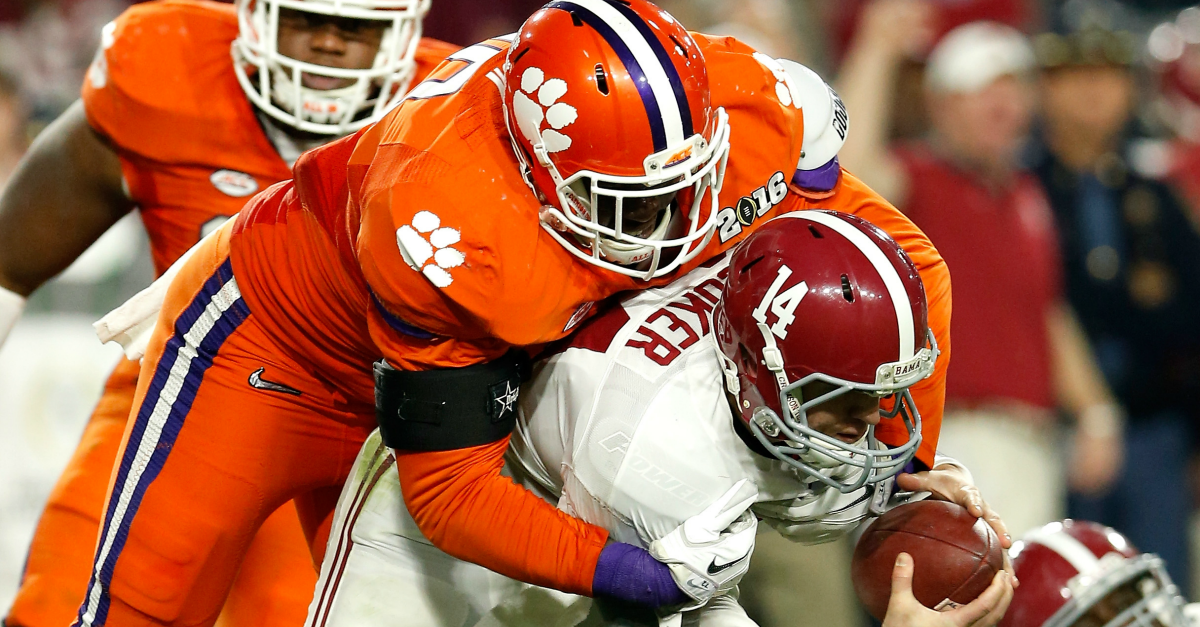 RELATED: Shaq Lawson's status uncertain for national title game
______________________________________________________________________________________________________________
Shaq Lawson was not at 100 percent health during the national title game against Alabama in January and you could see that on some plays. He is convinced that the 45-40 loss would have looked quite different if he were completely healthy for that game.
Lawson was hampered by an injured knee he suffered in the team's blowout of Oklahoma in the Orange Bowl, wasn't able to practice for the national title game and said he was only 50 percent.
"It would have been a lot more different. At 50 percent, I was affecting the quarterback a lot, but sometimes I felt like if I pushed it too hard something would happen. If I was 100 percent, the game outcome would have been a little different. Probably would have gotten a couple sacks when they had the long pass plays or I could have gotten there a (step quicker) when they got the pass for a touchdown."
Lawson still tied his season-high of sacks in a game with two on Jake Coker and had four tackles. Clearly, he felt that him being able to go full speed would have made the difference and he thinks he could have affected Coker hooking up with tight end O.J. Howard so often and for so many yards — Howard had 208 yards receiving and two touchdowns.
[h/t Saturday Down South]