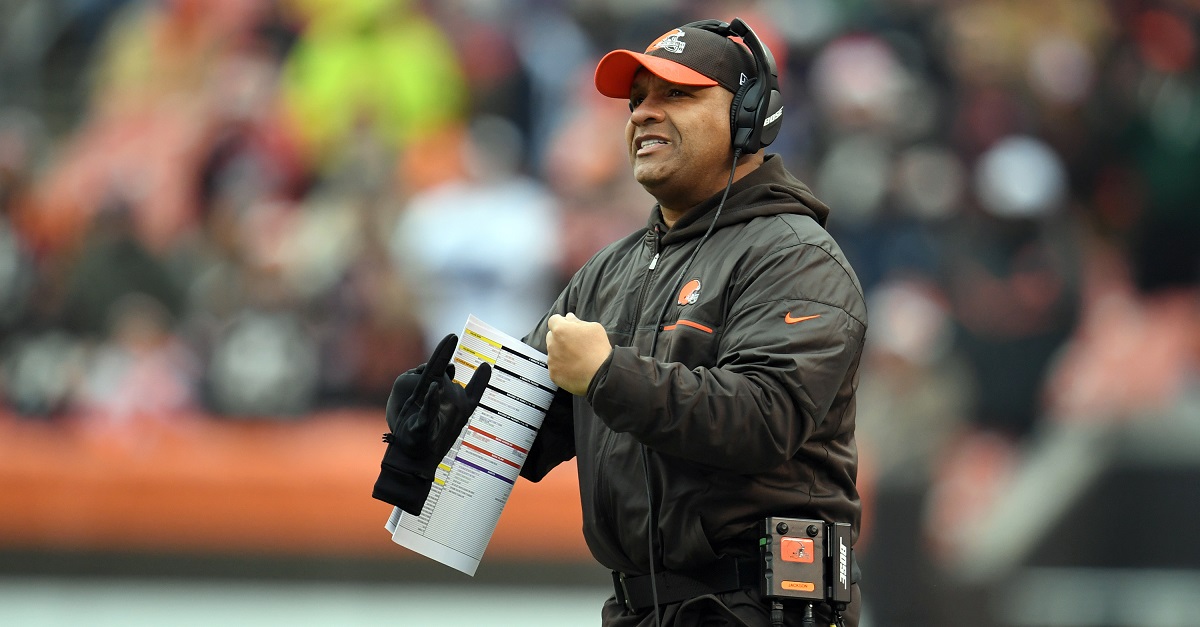 Jason Miller/Getty Images
CLEVELAND, OH - DECEMBER 24: Hue Jackson of the Cleveland Browns coaches against the San Diego Chargers at FirstEnergy Stadium on December 24, 2016 in Cleveland, Ohio. (Photo by Jason Miller/Getty Images)
Dabo Swinney has been known to get fired up about his players and that was definitely the case for his star quarterback Deshaun Watson. The coach was at the Senior Bowl and gave his QB a pretty glowing recommendation and review while also condemning the Browns if they don't pick him first over all in April:
RELATED: Deshaun Watson does exactly the opposite one top-picking NFL team wanted him to do
Watson was not at the Senior Bowl in order to focus on the NFL Combine next month, but it's a good thing he's got people vouching for him anyway. There were reports that the Browns wanted him to attend the game to see what else they could get out of him, but Watson declined, likely to make sure he doesn't injure himself. When you're as good a QB as Watson you also don't really need a glorified scrimmage to showcase your talents.
But if Watson is Michael Jordan, does that make likely No. 1 pick Myles Garrett Sam Bowie or Michael Olowokandi? I guess we'll find out in April when Cleveland actually makes its selection.