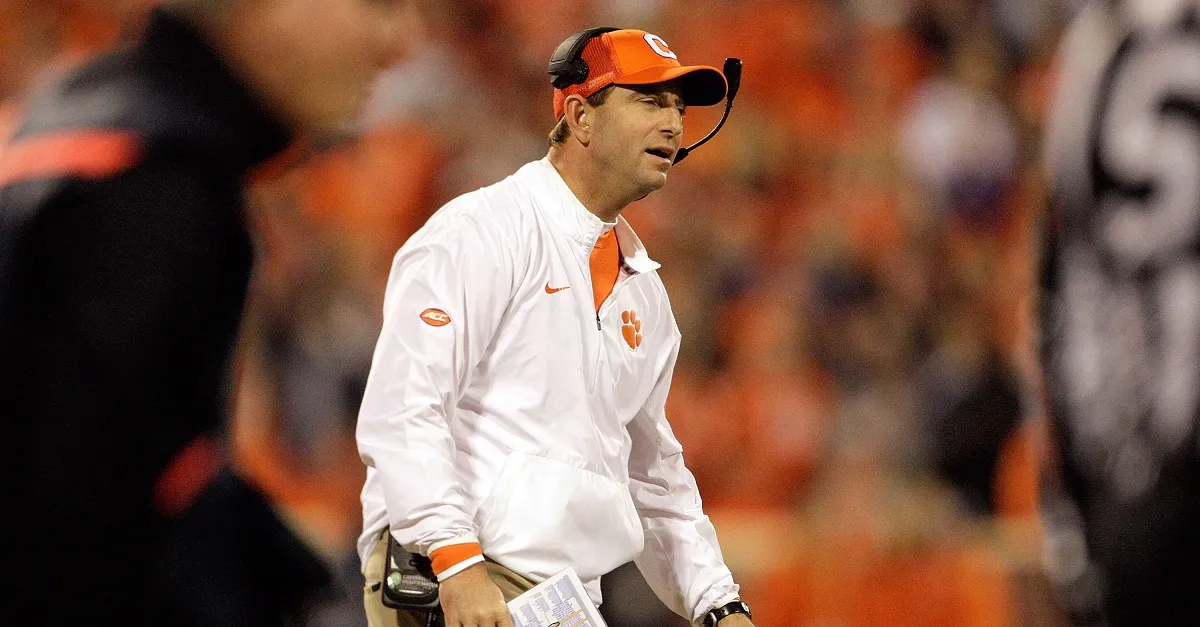 Tyler Smith/Getty Images
CLEMSON, SC - NOVEMBER 26: Head Coach Dabo Swinney of the Clemson Tigers reacts after a call during the game against the South Carolina Gamecocks at Memorial Stadium on November 26, 2016 in Clemson, South Carolina. (Photo by Tyler Smith/Getty Images)
Several South Carolina players claimed that Clemson players were using racial slurs against Gamecock players on Saturday during the rivalry game. Clemson ultimately won the game 56-7, but of course not without any controversy.
RELATED: Dabo Swinney showed Will Muschamp the ultimate sign of disrespect ahead of intense matchup
When asked about the reported slurs, Clemson coach Dabo Swinney addressed it head on and said those rumors were false.
Regardless of if the rumors are true or not, this will certainly make next year's game a whole lot more tense.