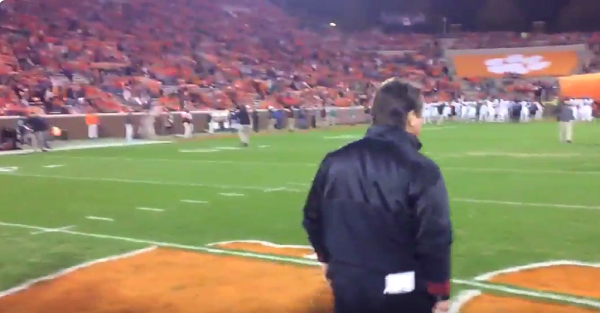 Twitter/@TheMattDowell
The South Carolina and Clemson rivalry is one of the longest running rivalries in the country and the intensity shows each year. Clemson has won the last two and 67 overall in the series that dates back to 1896. So when South Carolina coach Will Muschamp went to shake hands with Dabo Swinney it was expected to be a tense handshake.
RELATED: Former Clemson coach admits to stealing signals from rival
However, no one was quite prepared for Swinney totally shrugging of Muschamp and him walking off in a huff.
Woo boy! This game is about to be a good one.