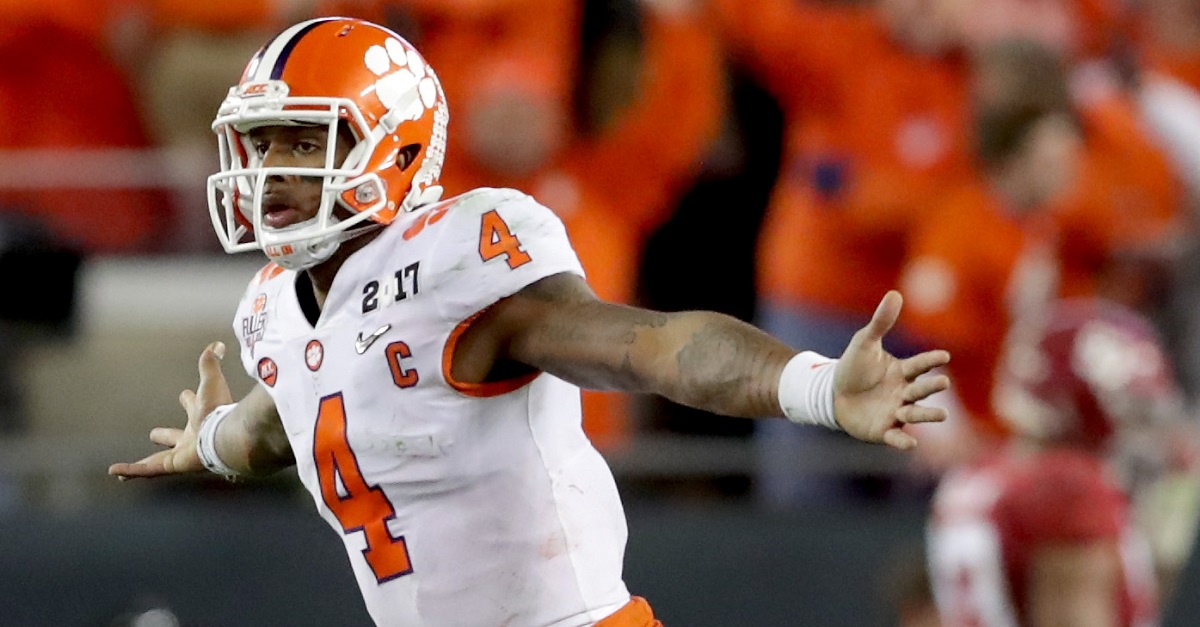 Streeter Lecka/Getty Images
Photo by Streeter Lecka/Getty Images
Deshaun Watson's arrival in the NFL leaves a gaping hole on the Clemson roster for 2017 and beyond. With that in mind, head coach Dabo Swinney addressed the assembled media on Wednesday and shed a bit of light on who is the front-runner to replace the national championship-winning quarterback.
Tony Crumpton of Tiger Net brings word from Swinney, who highlighted rising junior signal-caller Kelly Bryant.
?Kelly is clearly number one. There is no doubt about that. He would go play for us today, and I would be excited to see him. But how?s he going to take that role? How is he going to respond to that? He hasn?t been the guy. We will see how he does.?
Swinney wasn't done there, indicating that Bryant is "definitely" the starter as spring approaches and providing a bit of context on how Clemson will arrive at its final QB decision.
In his career, Bryant has attempted only 18 passes in his career (he's completed 13) but he has added 35 rushes for 178 yards and three touchdowns in two seasons as Watson's backup. The former dual-threat quarterback prospect checks in at 6'3 and 215 pounds and while no one could expect Watson-level production, Bryant does display the tools that could lead to an impressive season at the helm if he gets the nod.