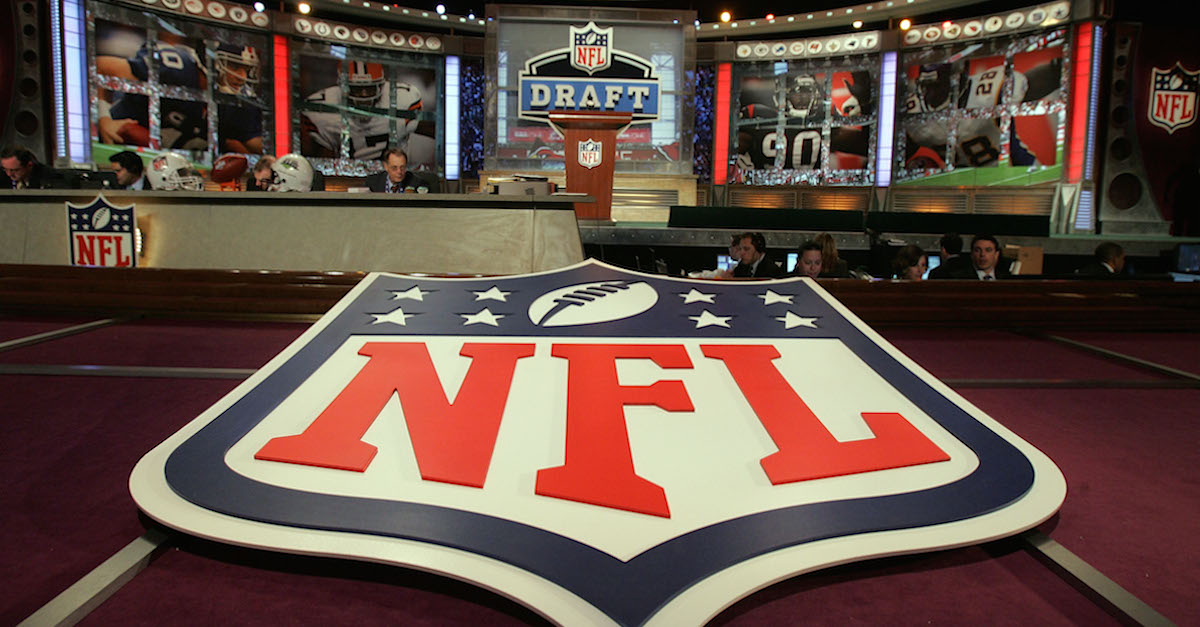 during the 2008 NFL Draft on April 26, 2008 at Radio City Music Hall in New York, New York.
The 2016 NFL Draft is just five days away, and there is a lot of speculation surrounding who the best players in this year's class are. Sports Illustrated ranked Florida State's Jalen Ramsey as the No. 1 prospect in this year's class, while several other media outlets have predicted quarterbacks Jared Goff and Carson Wentz to go No. 1 and 2 to the Los Angeles Rams and Philadelphia Eagles, respectively.
ESPN ranked their own Top 100 prospects in this year's draft, and their No. 1 is a tad bit surprising. It isn't a quarterback nor Ramsey, but ESPN has former UCLA linebacker Myles Jack as the No. 1 overall prospect in the 2016 NFL Draft. Here's what they had to say as to why they put Jack at number one.
"Jack left school after tearing his meniscus in September. He had 75 tackles and seven rushing touchdowns as a freshman and 88 tackles and three rushing TDs as a sophomore. Some teams have concerns about the knee, and he likely falls in the opening round because of it, but he is best player on the board."
The linebacker withdrew from UCLA to rehab his meniscus focus his efforts on the NFL Draft — thought to be a questionable decision by some that Jack didn't stick around with his team, but it appears his decision has paid off. He's shot up the draft boards in the last few months, and was even called "a faster version of Ray Lewis" by a top GM earlier this month.
Some other notable prospects on ESPN's Top 100 are below — two former Ohio State Buckeyes, defensive end Joey Bosa and running back Ezekiel Elliott checked in at No. 2 and 3 in their list.
OL Laremy Tunsil, Ole Miss: No. 4
DB Jalen Ramsey, Florida State: No. 8
LB Reggie Ragland, Alabama: No. 10
CB Vernon Hargreaves III, Florida: No. 11
QB Carson Wentz, NDSU: No. 12
WR Laquon Treadwell, Ole Miss: No. 14
DE Shaq Lawson, Clemson: No. 24
Check out ESPN's full Top 100 by clicking here.