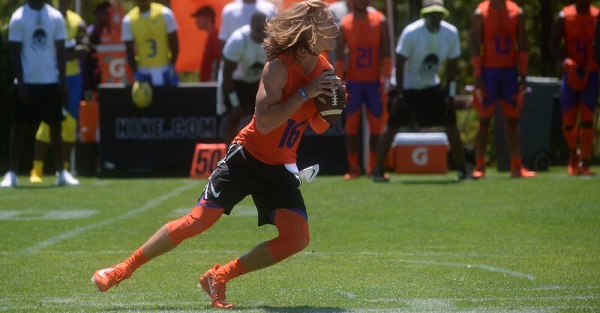 Twitter/@Trevorlawrencee
Twitter/@Trevorlawrencee
Five-star quarterback Trevor Lawrence committed to Clemson back in December and he hasn't wavered at all in that commitment. In fact, he's showing even more commitment with his latest move as he signed his Financial Aid Agreement with the school.
While it isn't a binding contract by any means, it does show that he's serious about attending the school as he plans to enroll early. The 6'6″, 196-pound pro-style passer is ranked as the No. 1 overall recruit by Scout and the 247Sports Composite Rankings.
The Cartersville, Ga. native also has offers from Alabama, Florida, Florida State, Georgia, LSU, Miami and Michigan among plenty of others.
Here are some of his highlights:
[h/t The Spun]