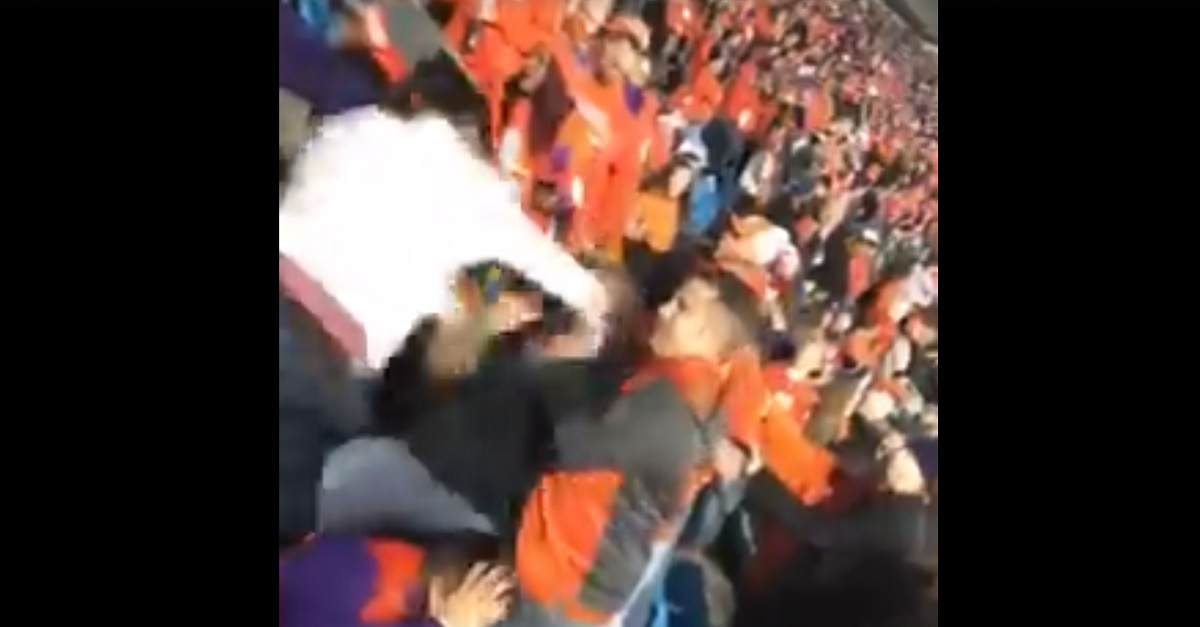 Facebook/Screenshot
This isn't what you want to see coming out of a big football game.
No. 1 Clemson dominated Miami with a 38-3 win in the ACC Championship Game on Saturday, and one story now emerging from that game was a brawl in the stands that broke out during the first quarter of the game.
Warning: NSFW language:
ACC championship brawl!

Posted by Corey Washington on Saturday, December 2, 2017
The video captured by Facebook user Corey Washington doesn't show what led to the fight, but the P.A. system shows that it happened early during the game as Clemson Travis Etienne scored a four-yard touchdown. The major focus of the video is two fans of unknown affiliation clearly mid-fight, as one fan in a black shirt gets tossed down two rows before the other fan in a white shirt throws a haymaker punch that brings blood out into the situation.
Other fans in the area were eventually able to separate the major players in the fight before any more damage was done.
It is currently unknown if local law enforcement has or is looking into the brawl.
[H/T Die Hards]